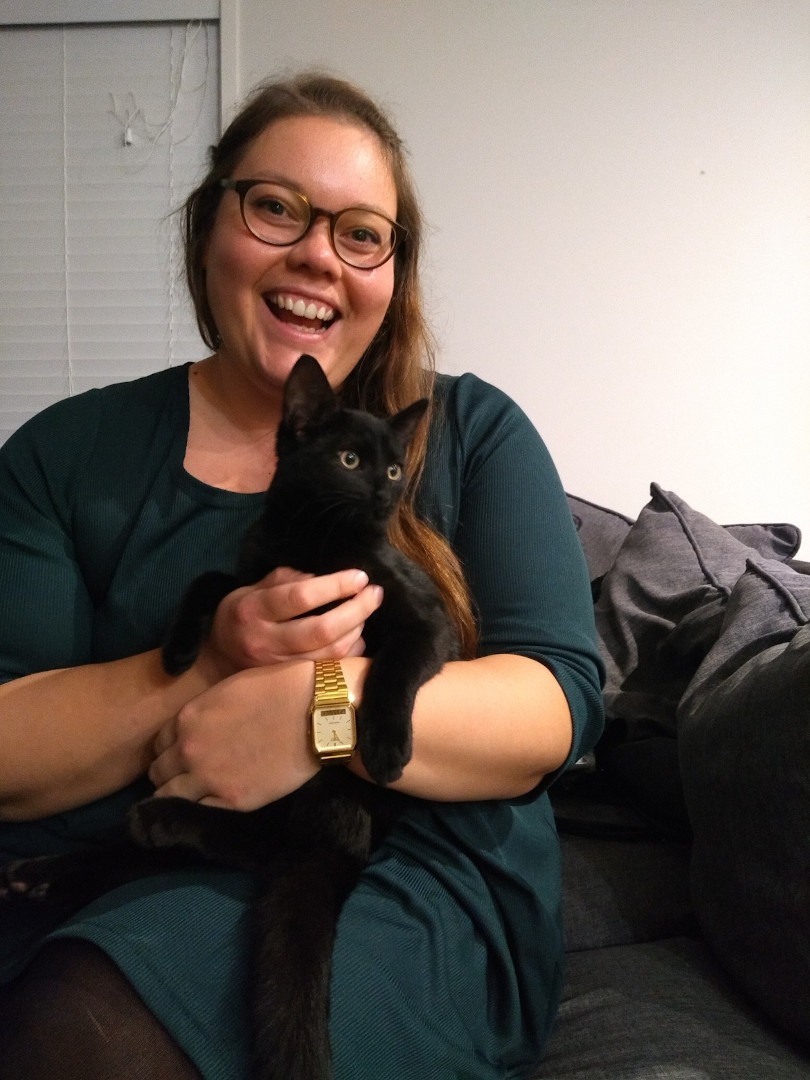 5 Purrfect Reasons To Become A Cat Sitter
Disclosure: Please note that some of the links on this page may be affiliate links. If you have any questions, please read my full disclaimer here. Thank you for your support!
Last Updated On 12th April 2022 By Lauren | Wild Lovely World
Are you thinking of reasons to become a cat sitter? Being a cat sitter is so much fun – snuggling cute kitties all day, playing with them and giving them lots of treats. As an animal lover, it is the best job in the world! Believe me, I've sat cats in the UK and New Zealand and I love it!
There are many awesome reasons to become a cat sitter, and they're not just all fun and games. In this post, I will share with you five great reasons why you should become a cat sitter, plus tips on how you can find the best cat sitting jobs.
5 Great Reasons Why You Should Become A Cat Sitter
1. Connect With Cats & Owners In Your Local Community
Cat sitting is a great way to get to connect with people in your community. I've met heaps of lovely, like-minded people through the wonderful world of cat sitting.
Becoming a cat sitter can be a great introduction to meet new people in your local area, and you might end up making long lasting friendships (with humans as well as cats, of course! But let's not kid ourselves… it's mostly the cats).
Many cat owners prefer locals to make sure that cat sitters are able to check in on their precious pets at short notice if need be. And who wouldn't want a new furry friend just around the corner?
Cat sitting locally can also be a good way to get repeat business. If you've done the job once, cat owners are more likely to ask you if you can do the job again. This is because you will be familiar with their cat, know their feeding schedule plus any special requirements, and you will have shown how reliable and responsible you are to look after their pet while they are gone. After your first, successful cat sitting gig at a neighbours house, the next time they are looking for a cat sitter you will be the first person they call! 
2. Earn Extra Income As A Cat Sitter
Whether you want to start cat sitting as a hobby or you are considering it as a new career, it's a great way to earn extra income on your own terms.
Many cat owners are willing to pay cat sitters to look after their pets. Cat sitters on average will charge £8 for 1 daily visit. With an average visit taking around 30 minutes, that's the equivalent of around £16 per hour! The more cat sits you do, the more you will earn.
Cat sitting gives you the flexibility to choose the hours you want to do. When you receive a cat sitting request, you can accept or decline depending on your availability and schedule. No pressure!
Looking for opportunities during busy holiday periods will help you to get more cat sitting jobs. At these times, you could add peak time fees to your usual daily visit rate so you could earn a little bit extra for cat sitting when most people are away, such as at Easter and over New Year.
Even if you cat sit for just a couple of kitties a month, the extra cash you earn from cat sitting can be handy for birthdays, Christmas, or just to get yourself a little treat! Come on, you earned it!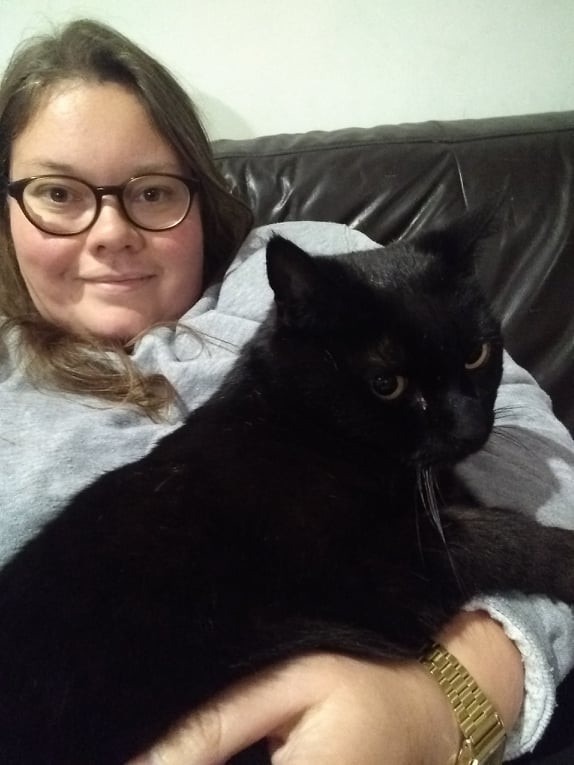 3. Spend Time With Cats
If you're looking for reasons to become a cat sitter, it's highly likely that you are an animal lover who is looking for an opportunity to spend more time with these curious creatures. You could also be looking for a job in which you can work with animals. Cat sitting is a great way to achieve both of these things!
One reason many people become a cat sitter is because they can't have their own cat at home. It could be because of a rental agreement or a busy work schedule. So if you're a cat lover and don't have pets at home (like me), cat sitting will allow you to spend time with cats when you otherwise couldn't. Plus you can get paid to do it! #bestjobever
If you already have a cat at home, becoming a cat sitter will allow you to get to know some new furry friends. You'll be experienced and familiar with what's involved with taking care of a pet, and you may get some new tips from other owners, for example a new cat toy or treat your own kitty may want to try!
It's fun to spend time with cats, but there's more to it beyond that. There are scientific benefits to being around cats, showing that it can lower stress and anxiety levels. Simply petting a cat can help both you and the cat feel happy. I have had so much fun cat sitting and just find it really relaxing being around them.
Taking photos and videos are a great visual memory for you to remember the awesome time you've had while cat sitting. Sending them to the owners lets them know that their pet is being well cared for while they're away. You can also add these pictures to the gallery on your cat sitting profile to showcase your beautiful kitty clients! Aww! 
4. Help Cats & Owners When They Need You Most
When people are going to be away from home, many would hope that they would be able to take their pets away with them. Unfortunately that isn't always possible, and in that case they need to know that a trustworthy and reliable animal lover will be there to look after their precious pet. 
Becoming a cat sitter is a wonderful opportunity to help both cat owners and their cats.
As a cat sitter, you are helping cats to be able to stay in their own home and avoid a potentially traumatic visit to the cattery! This reduces the stress levels of the cat and keeps them happy and comfortable while their owners are away. Remember that the cat will miss their owners too!
Cat owners who look for sitters want to make sure they choose the best possible person to take care of their fur baby while they are away from home. On many cat sitting websites, both cat owners and cat sitters are able to leave feedback for each other on their profiles. This feedback is very valuable for you to show other cat owners what an amazing job you will do of taking care of their pet. This can help you to get more furry clients!
It is also much cheaper and easier for cat owners to be able to keep their pets at home while they are away and have a sitter provide a daily feed and cuddle service.
Cat sitting is so much fun it hardly feels like work at all! Research shows that helping others is beneficial to your own mental health and physical well-being. Becoming a cat sitter will make you feel good by doing something meaningful and worthwhile for others. It's a win-win!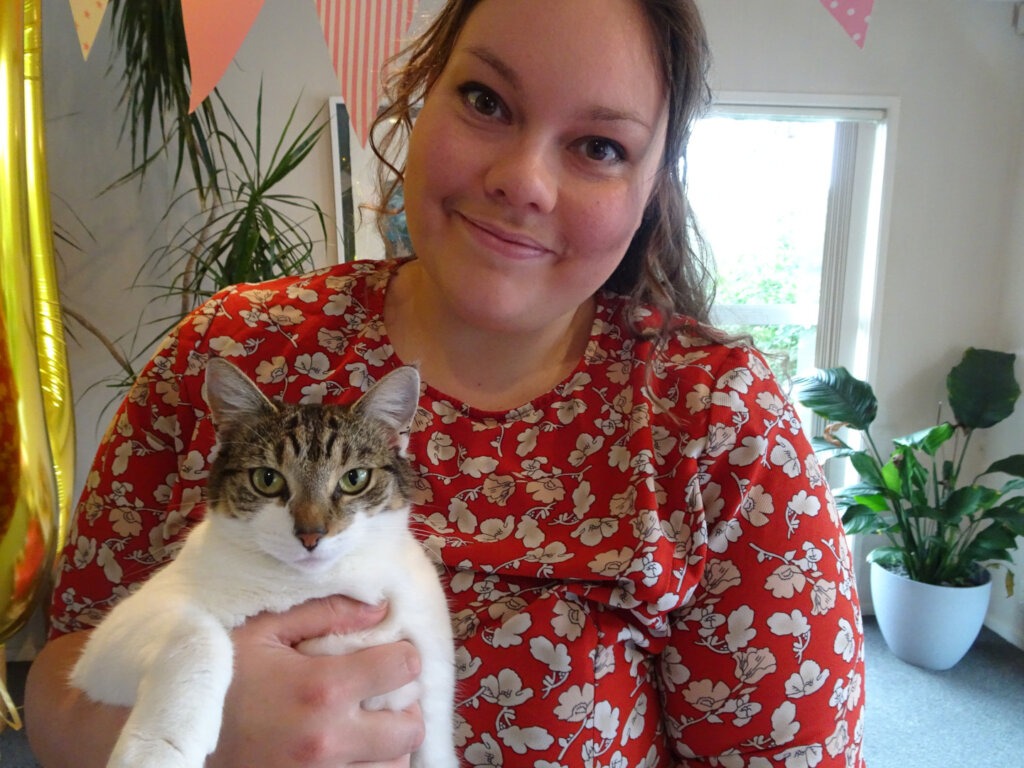 5. Get Free Accommodation By Cat Sitting While You Travel
Cat sitting doesn't just have to be in your local area. If you're willing to travel and stay overnight, you could go anywhere for cat sitting visits. By traveling to do cat sitting, you will get free accommodation while discovering a new place! Go out and explore during the day, snuggle a cute kitty by night – perfect!
I have cat sat in Edinburgh, Auckland and Wellington. These are just a few of the amazing cities where you can find cat sitting jobs. It was really great being able to explore these cities while cat sitting as I got accommodation for free.
Many cat owners prefer cat sitters to stay overnight. For example, if their cat is very young or old, or it has to take medication, it is good to have an overnight sitter. Some cats just really love the company of others and can get lonely if there are no humans around to entertain them!
Having an overnight sitter is also a little extra peace of mind for the homeowner. To have someone remain in the house while they are away is better for security. Not only that, but it is good company for their feline friend. You get to spend more time with the cats too!
Cat sitting overnight means you are also house sitting. You might have to do things like water plants, bring in the mail and put the bins out on collection day.
Getting free accommodation when you travel is amazing and can save you so much money. Why not make a trip of it and discover a new destination by cat sitting?
Become A Cat Sitter Today
These are just five of the great reasons to become a cat sitter.
Cat sitting can help you to earn extra cash, meet people in your community and help others in need. You'll also be able to spend time with cats and you could have the opportunity to travel to a new place for house and cat sitting jobs.
Become a cat sitter and you'll discover not only these 5 reasons but all the joys of cat sitting. I recommend you to make a profile and start meeting kitty clients today.
Where To Find Cat Sitting Jobs
There are several great websites where you can find cat sitting opportunities. Here are my favourites that I have used and loved:
House Sitters
Great for free accommodation while cat sitting and traveling worldwide
I've used House Sitters for more than one year now and I love it. House-sitting is an amazing way to find cat sitting jobs. You can find house/cat sits in your local area or you can use it to get FREE accommodation while traveling all over the world.
I've used these websites to find house-sitting jobs and I highly recommend them. There are House Sitters websites for house sitting jobs Worldwide and in specific countries. New Zealand, UK, Australia, USA and Canada have dedicated House Sitters sites so you can find house sits in specific regions depending on where you are or are traveling to.
To apply for house/cat sits, all you need to do is sign up. There's a small joining fee to become a member (£29 for 12 months on House Sitters UK). The sign up fee will pay for itself once you start doing house/cat sits and getting free accommodation. After registering, create your profile with a description and photos.
Once your profile is setup, you can apply for as many house/cat sits as you want. Home owners can list their ads for free which increases the number of opportunities posted. You can find these opportunities on the jobs board and many new opportunities are posted daily. After doing a few house/cat sits, you can strengthen your profile by receiving positive feedback from owners. You can also upload more pictures of you and pets you have sat to your profile.
House-sitting is a great way to meet new people, travel and cat sit at the same time. I highly recommend it!
Cat In A Flat
Perfect for paid, local cat sitting opportunities in the UK
Cat In A Flat is a great website that allows you to find PAID cat sitting opportunities in your local area in the UK.
You can create a cat sitters profile for FREE. Then, apply for cat sitting jobs that are posted to the jobs board. You may also receive direct requests from cat owners looking for a sitter.
Cat In A Flat allows you to charge for cat sitting. However, they take 20% commission on any cat sitting you do. You can set your own rates, which means you are in control of how much you charge (and how much you earn) from cat sits. With pop in service pricing, you can charge from £8 for 1 daily visit and from £12 for 2 daily visits. For an overnight stay, you can set your rates at up to £50 per night. That's not bad for a couple of late night kitty cuddles!
The payment process is quick and easy for both cat owners and cat sitters. Cat owners will pay through Cat In A Flat after you accept their cat sitting request. After the cat sitting visits are complete, Cat In A Flat will pay you the money straight away. You will be paid directly into your nominated bank account with secure Stripe payments. Now that's something to meow about!
The biggest pro of Cat In A Flat is that they provide insurance for every cat sitter. This not only gives you security during your cat sitting visits, but it also gives cat owners peace of mind that their pets are in safe hands.
Cat In A Flat can help to connect you with cat owners in your local area. You have the flexibility to set the locality you are willing to cover as a cat sitter – up to 5km. So if you want to keep your cat clients just to your apartment building, block or neighbourhood, you can!
Gumtree
The best place to advertise your cat sitting services
Gumtree is my favourite website for classified ad listings. Finding cat sitting opportunities on Gumtree is easy – just go to Services > Pets > Petsitters and Dogwalkers.
Posting an ad to Gumtree to advertise your cat sitting services is a great way to get more jobs. For a small fee, you can post your own classified ad with images, a description and how much you charge for cat sits. It costs £8.99 for a UK ad in the Pet Sitting category. I did this in the UK and I found it led to more pet sitting opportunities in my local area.
Discover more amazing Travel Resources to help you travel better with my comprehensive guide – The Best Travel Resources 2021
5 Great Reasons To Become A Cat Sitter
Thanks for reading! Do you know any more great reasons to become a cat sitter? Or have you done cat sitting yourself? Let me know what you think in the comments! 😊
Disclosure: Please note that some of the links on this page may be affiliate links. If you decide to make a purchase through one of these links, I may earn a commission at no additional cost to you. I use all of the companies I recommend and I use them because they are awesome and help make my travels better. If you are ready to book and would like to support Wild Lovely World, using these links is one way to do that. Thank you for your support! If you have any questions, please contact me or read my full disclaimer here.