Last Updated On 13th April 2022 By Lauren | Wild Lovely World
Lauren, creator of Wild Lovely World, explains why she loves to travel…
I travel…
To meet people
To learn about different cultures and history
To explore and enjoy nature
To expand my worldview and understand different perspectives
To give something back and have a positive impact
To escape
To have adventures
To live a life less ordinary
Why do you travel?
Born
My ancestors were Travellers who spent much of their time circling a route and traveling around and in-between County Durham, Cumbria and Lancashire in Great Britain.
I don't know a lot about them other than the stories my mum has told me, which are amazing and incredible stories of the way they lived, their life, work and heritage. Of Irish and British descent, they traveled around for years and years in big, beautiful carved wooden caravans pulled by strong shire horses and lived in fields, until the 50s/60s when my grandparents decided to start living in a house and drive a car. I find it all fascinating, and I would love to research and write much more about this way of life and tell the story of who they were.
I don't think it's a coincidence that my passion is to travel, seen as it has been passed down to me through the generations and is literally in my blood.
Made
I spent a lot of my childhood traveling. The other side of my family is spread out all over the globe – I have family that lives in New Zealand, the UAE and numerous countries in Europe – and they were always moving around. To see each other, we had to travel, and usually we met up on big family holidays in villas in the countryside of France or Spain.
My experiences travelling throughout my childhood made me very comfortable with the concept as I had been taken out of my comfort zone many times. I even came to enjoy being on the road or in the air, such as the special gifts or priority boarding we got from traveling as unaccompanied minors, and feeling like a VIP being escorted by an air hostess. This isn't an experience a lot of people have growing up, but to me it just felt really normal because it happened so often.
Looking back, I realise this isn't a normal experience for a lot of children and is just a sign of my segmented family. But, I am really grateful for the experiences it gave me and the opportunities I had to see many different parts of the world at such an early age. It has also put my in good stead for my future years when I started traveling on my own. As I got older, the time for me to explore solo and as I did it more and got more experience, I became more confident.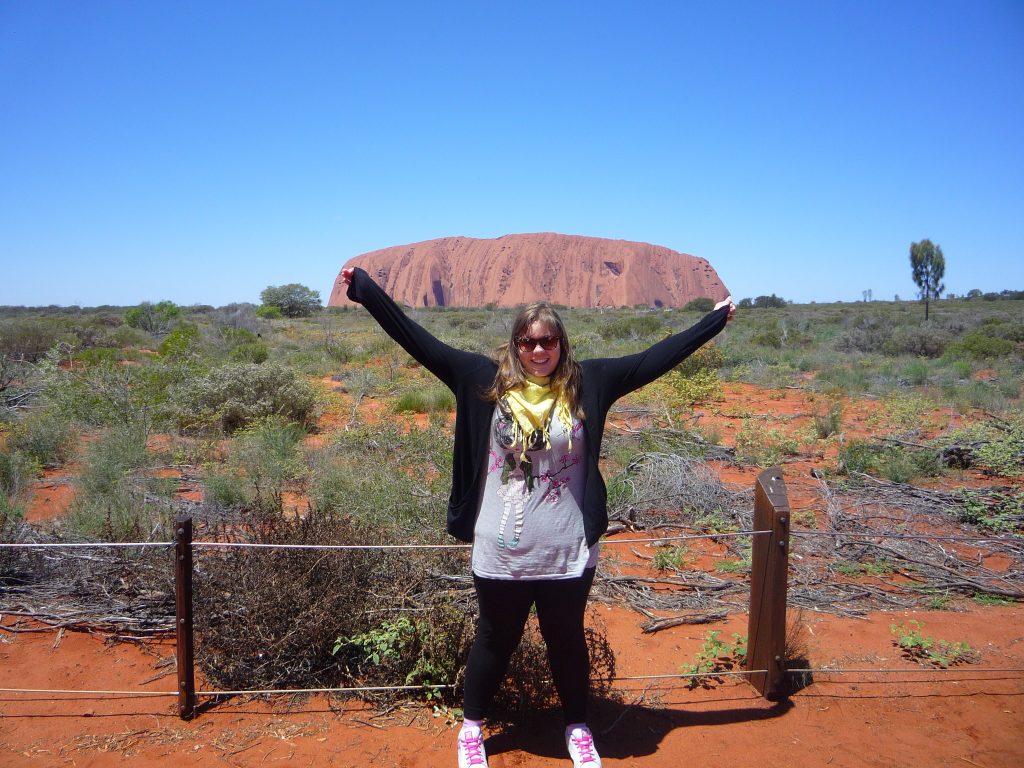 Addicted
My time is Australia was a great learning experience for me. It was the first time I started travelling solo, and I stayed in a lot of hostels. This way, I made so many friends and met a lot of really amazing like-minded people, many of whom are still my friends to this day. I became more confident in myself too as I started to learn about who I was and what was important to me. I discovered so many new things – like amazing Asian foods, sports (I tried surfing and skiing for the first time, and I also started running), spoke to other travelers and learned more about the world and places I'd like to visit, and I was not afraid to go out and do something if I wanted to. I was quite happy to take risks, and that made my experience there so much more. In a way, I was reckless, and I also made a lot of mistakes, but I learned a lot from them so I think that's okay!
Initially I intended to stay for just one year, but I loved it so much I just didn't want to go back. So, I applied for a Working Holiday Visa and stayed for another year. This time I wasn't studying so I had a lot more time to travel, hang out with friends, and gain a lot of experience doing loads of crazy different jobs!
By the time I was back in the U.K. and close to finishing my degree programme, I well and truly had the travel bug. I knew that after I graduated, I wanted to travel more. So, I applied for the JET Programme which took me to work in Japan.
I have always been a really adventurous person – I remember trying to persuade my friends to come with me to explore the woods and the fields at the back of our houses and they looked at me like I was a wild child. I was always wanting to go places I hadn't been before and discover something new. I became obsessed with David Attenborough documentaries and would spend hours studying maps (I still do this now!) and had them pinned up all over my walls.  I absolutely love learning about the world (geology, geography, anthropology, philosophy, astrology – all the ologies!) and this has stuck with me throughout my life and I think it always will. Going out into the world and actually exploring just reinforced all these facts. I was addicted to the thrill of the unknown, the discoveries waiting around the corner, the feeling of movement and of going somewhere, anywhere, and the unexpected strangers that would become life-long friends. I was addicted to travel.
What's next?
These days, a lot of people want to become travelers and spend their life on the road, with little possessions and not tied down to a job or mortgage payments. I find this really ironic. It's almost as if we have come full circle, and what was desirable a few years ago, to have a secure and stable livelihood, is considered tedious and unadventurous now. My ancestors traveled by the most basic means and led a simple but exciting life (in my view anyway!). Now it is much easier to travel, with storage facilities, credit cards, cheap flights and super lightweight and compact equipment. It seems like everyone is doing it (or maybe I just spend too much time reading other people's travel blogs!).
Throughout my adult life, I've worked incredibly hard to do both – have a stable job and somewhere to live which gave me the time and money to travel too (and I've been gifted with wonderful friends and family who have been willing and able to help me out when times got tough – and they did, several times!). I always felt that in order to live my dreams, it needed to be some kind of compromise, but recently I've been wondering, why can't I make my passion my life?