5 Amazing Aspects Of Japanese Working Culture According To An Expat
Disclosure: Please note that some of the links on this page may be affiliate links. If you have any questions, please read my full disclaimer here. Thank you for your support!
Last Updated On 11th July 2023 By Lauren | Wild Lovely World
In this post, I share with you five amazing aspects of Japanese working culture from the perspective of an expat. I worked in Japan for two years on the JET Programme as an Assistant Language Teacher (ALT). As a foreigner working professionally in Japan, I learned a lot about Japanese working culture. I was amazed by many aspects of Japanese working culture. In fact, I was so impressed that I seriously wondered: why are these practices not commonplace in Western working cultures?
Japan might be known for their long hours, bureaucracy and strict policies, so Japanese working culture can often be viewed in a negative light. But it's clear that Japanese companies are very successful at what they do. People enjoy long lives and suburb health, and a peaceful, harmonious society. Do we need to take a lesson from the Japanese and adopt these amazing aspects into the Western working culture? Here's a run-down of the five top things I experienced from two years of working in Japan as a foreigner.
Are you traveling to Japan? JR Pass is an awesome way to explore Japan by train. Enjoy unlimited travel and the lowest rates available with a JR Pass. Find out more and order your JR Pass here.
The Best Aspects Of Japanese Working Culture (According To An ALT)
1. Yearly Medical Checks (Kenko shindan
健康診断

)

Once a year all employees and school kids must go through a full medical health check. And (almost) all of this comes at the employer's expense!

The full body inspection includes a chest x-ray, hearing and sight tests, blood tests, height and weight measurements, and electrocardiograms at the local hospital/medical clinic.

The medical check was arranged by my employer in Japan. Depending on the employer, the medical check might be free or it might cost a small fee. For me, I only had to pay a very small fee to the hospital. It's amazing that this kind of medical check is so cheap in Japan because it could cost hundreds in the UK or the US!

The results are received shortly after and feature a grading scale from A-D of how healthy you are/to what requires improvement. The act of making improvements is up to the individual, but anything more serious will be followed up by a professional.

Everyone goes through it together at the same time of year. It can be quite fun to compare the result cards with your colleagues.

I used to absolutely dread going for my yearly medical check because I am really afraid of needles. But despite my fear, I think that these yearly medical checks are really necessary.

Having a once-over every year keeps check of your own body on a regular basis. It improves your chances of catching anything serious early on and so it will greatly increase the recovery potential.

I think that the medical also shows a united society. The country is concerned with people's welfare. Health is important and a number one priority. No wonder the Japanese live so long!

For me, the yearly medical check is the number one aspect of Japanese working culture I admire the most.
2. Greetings (Aisatsu 挨拶)
Every morning upon entering the office/school you must greet everybody you see with a cheery "Ohayou gozaimasu おはようございます! (Good morning!)".
This simple gesture is indoctrinated into children from a young age during their school years. It stays with them all throughout their working life. Students greet their subject teacher at the beginning of every class. They do this to show respect for their profession, thank them, and announce their hope to learn a lot and get the most out of their lessons. Isn't that just so nice?
At the end of every day, it is customary to say "Osaki ni shitsurei shimasu おさきに しつれいします (I'm sorry to leave before you)" and to respond "Otsukaresama deshita お疲れさまでした (Thank you so much for your hard work)". If anything could sound so stereotypically Japanese I think it is this!
They might sound funny when translated into English, but these greetings demonstrate mutual respect and appreciation of employees for their contribution.
Great communication aspects in Japanese working culture encourage bonding between the whole team. Announcing your presence encourages equality amongst all.
Have you ever been in an office where nobody acknowledges you? Have you ever had colleagues who walk in without saying a simple 'Hello'? I certainly have! Unfortunately, I think this is commonplace in western workplaces.
3. Morning Meetings (Kaigi
会議

)

Every morning after I arrived at work, all staff would have a quick meeting to start the day. This quick, 10-minute meeting was a good way to set up for what was to come on the day. It also provided a time for reflection on what happened the previous day.

Not all staff needed to speak (only those who have news to share) but the floor is open to everyone. The opportunity is there if you need it. And the whole team is there to listen.

This excellent communication strategy between the whole team keeps everybody informed. All staff in attendance together shows equal importance and contribution. Even though the meeting is quick, it helps keep staff on target and continually evaluate objectives and successes, plus room for improvement. Reminders of goals maintain focus.

This is another aspect of Japanese working culture which really impressed me.
4. Parties & Social Events (Enkai 宴会)
Usually in Western working culture, you might do a Secret Santa, have a Christmas Lunch and maybe go out once or twice a year. In Japan, you work hard and play hard. Any excuse for a social event is taken advantage of. Most importantly, to welcome a new member of staff joining the team, and to say goodbye, thanks and best of luck to those leaving.
These opportunities are often overlooked in the West, particularly to welcome the new. Lots of companies throw farewell parties for colleagues who are moving on. But what about welcoming the newbies? I think that this is a vital opportunity that is even more important, and it is being missed!
Welcome Parties Are Awesome
Welcome parties can be daunting to the newbie, but they are absolutely valuable to meeting co-workers in an informal setting. I remember having a welcome party the night of my very first day of work. I didn't even know it was going to happen! As I was dragged towards the izakaya, I found myself feeling full of anxiety. But as soon as the beers started flowing, we were all having a merry old time.
Having a welcome party helps you to let your guard down and reminds you that everyone is just human. Focusing on good food and drinking and a fun activity like karaoke can help everybody relax and enjoy themselves. Whether you're a newbie or not, it also helps to improve a team's bond and your relations with co-workers. Having a party held in your honour is an amazing feeling and a superb motivation boost – you're joining a new job and feeling very welcome right from day one.
Not to mention all the other social events throughout the year – end-of-term parties, New Year parties, and goodbye parties – the Japanese know how to have a good time.
My welcome and goodbye parties became some of my best memories of my time in Japan. I remember feeling amazed at how hospitable and welcoming Japanese people are, and I was very sad to be leaving!
5. "Everybody tries their best" (Ganbatte 頑張って)
This mentality and attitude of "Everybody tries their best" encapsulates Japanese society. It shows a lack of judgement, respect for others' abilities, and faith that they'll do the best they can and give it their all. No one can ask for more than that.
There is no gossip, no disappointment, no sense of failure, no bitching, and no discrimination. If everybody gives their all and works hard, then that in itself is good enough.
That said, the Japanese have little tolerance for laziness, being late, and obviously rude/disrespectful behaviour towards work and colleagues, particularly those above you in the hierarchy (senpai). Those in the community with much experience are highly respected, and those learning are expected to do their best at all times. If you do this, you'll get along just fine and dandy, and I ensure your contribution will be appreciated along the way.
5 Amazing Aspects Of Japanese Working Culture According To An Expat – Thanks For Reading!
So what do you think? Do you agree that these values could be brought more to life in your workplace, or are they already in common practice? Have you worked in Japan and had a similar or different experience? Write me a comment below, it would be great to hear your views.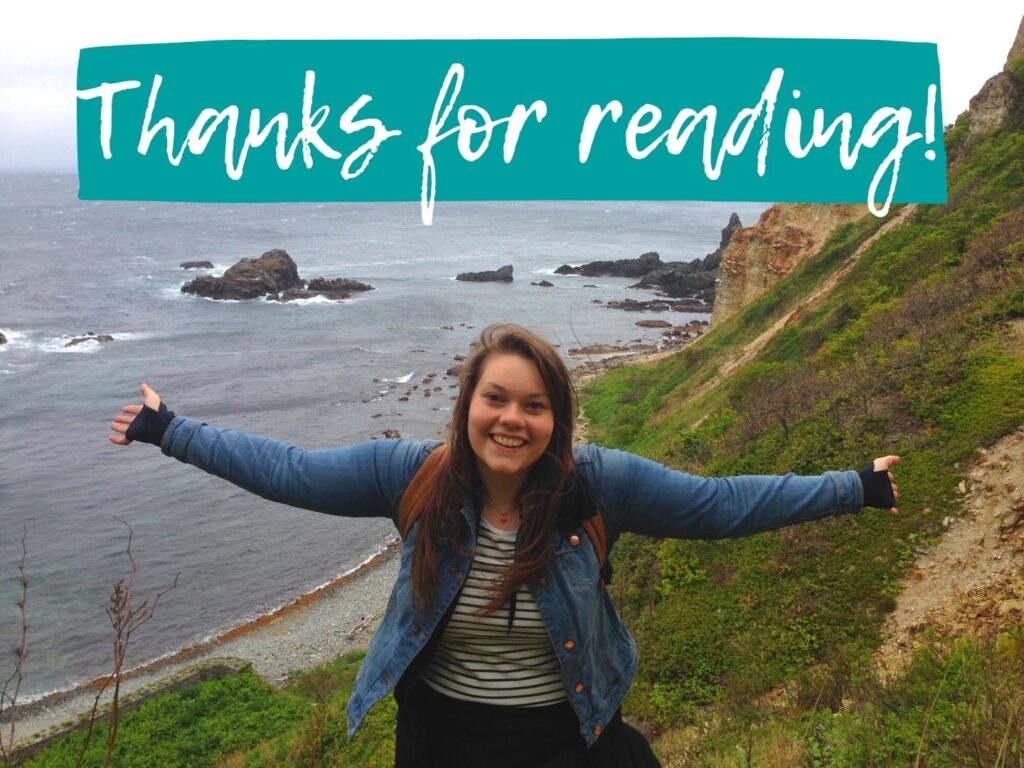 Did you find this article useful? Let me know in the comments or join me on Twitter, Facebook, Pinterest and Instagram. Buy me a coffee here!
If you enjoyed this post, share it with a friend! 💌
Looking to learn more about Japan? Check out these posts:

My Travel Resources guide will help you get the best deals when booking your next trip – check it out here!

Disclosure: Please note that some of the links on this page may be affiliate links. If you decide to make a purchase through one of these links, I may earn a commission at no additional cost to you. I use all of the companies I recommend and I use them because they are awesome and help make my travels better. If you are ready to book and would like to support Wild Lovely World, using these links is one way to do that. Thank you for your support! If you have any questions, please contact me or read my full disclaimer here.