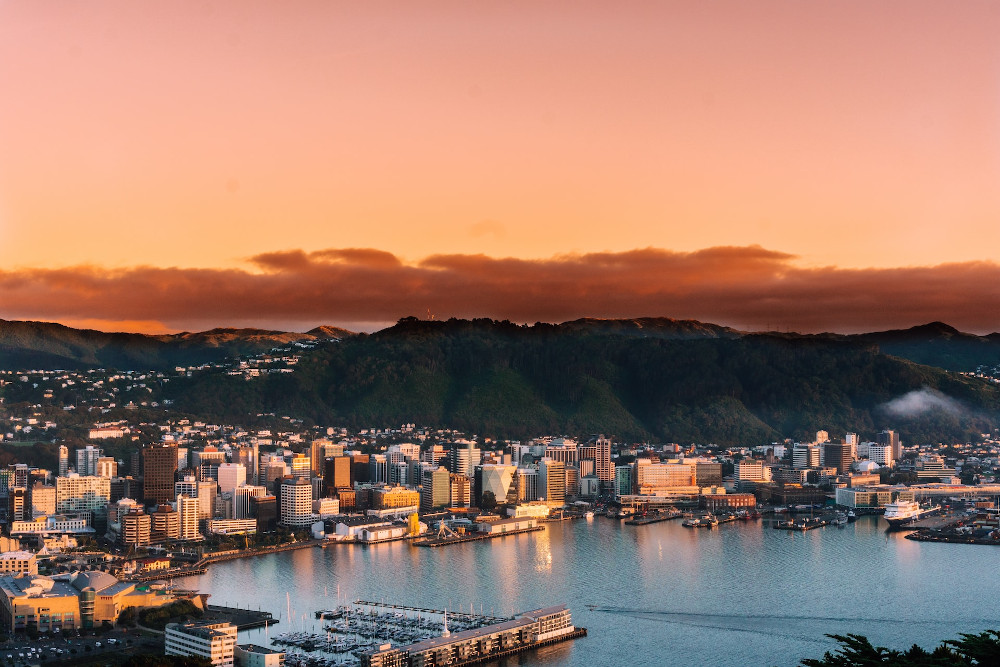 The Best Freedom Camping Spots In Wellington City
Disclosure: Please note that some of the links on this page may be affiliate links. If you have any questions, please read my full disclaimer here. Thank you for your support!
Last Updated On 11th July 2023 By Lauren | Wild Lovely World
In this post, I share with you the best freedom camping spots in Wellington City. I will explain where you can park your campervan or car and sleep overnight and stay for free in your vehicle close to the city centre and attractions.
Wellington is a friendly city for freedom campers.
Two excellent 'official' freedom camping locations in Wellington City can be used by campervanners. These sites have been allocated and are managed by Wellington Council.
I have stayed at both of these locations freedom camping in my own campervan. I found both sites to be safe and with excellent facilities.
If these sites are full then there are an additional six sites where you can camp legally with no restrictions.
Let's take a look at all these spots for freedom camping in Wellington City.
Freedom Camping In Wellington City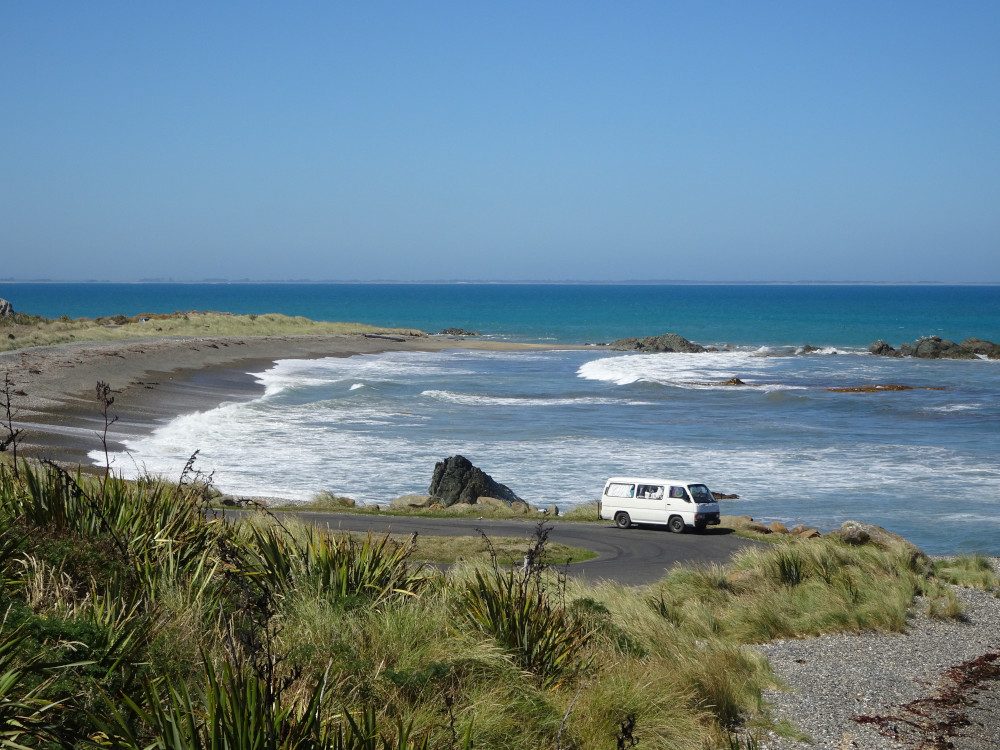 I have provided these freedom camping recommendations with good intentions to allow travellers to Wellington who intend to freedom camp an idea of different locations which may be suitable during their trip. As a freedom camper, you are responsible for your own behaviour while freedom camping. I encourage you to freedom camp responsibly. If you do decide to camp in any of these places on your trip to Wellington, please be a responsible camper!
Where To Freedom Camp In Wellington City, New Zealand
There are two designated freedom camping spots in Wellington City. These are Evans Bay Marina and Te Kopahou Reserve – Owhiro Bay. Both of these freedom camping sites are for certified self-contained vehicles only.
Evans Bay Marina (Self-Contained)
Evans Bay is the best freedom camping spot in Wellington City for self-contained vehicles.
This is a large car park near the marina. There are 51 parking spots for self-contained vehicles.
The site is close to the CBD. It is about a 10-minute drive from Wellington Central to Evans Bay Marina freedom camping.
Exploring Wellington from Evans Bay freedom camping is easy because there are buses that will take you from Evans Bay to the city centre, so you can leave your vehicle at the campsite and travel by public transport into the city.
The clean public toilets are open all night and there is drinking water available.
There are two supermarkets a 10-minute walk away – PAK'nSAVE Kilbirnie and Countdown Kilbirnie. Other stores like a bottle shop and second-hand stores are in the shopping area.
The only downside with the Evans Bay Marina Freedom campsite is that it is on a busy intersection so it can be noisy at night with traffic (make sure you have earplugs!).
The Evans Bay Marina freedom camp spot is very popular with freedom campers, so it can get very busy in the car park overnight. If it is high-season (December to February, or school holidays), then I recommend getting to the car park early on in the day so that you can secure a spot.
You can freedom camp at Evans Bay Marina for a maximum stay of 4 nights in a calendar month.
Te Kopahou Reserve – Owhiro Bay (Self-Contained)
Owhiro Bay is the second-best freedom camping for self-contained vehicles in Wellington. The freedom campsite is near the Te Kopahou Visitor Centre.
This site is around a 30-minute drive from Wellington CBD. As it is quite far out of the city, I recommend staying at Owhiro Bay if you need longer in Wellington after you have stayed at Evans Bay for the maximum allowed duration (4 nights).
There are 16 parking spots for certified self-contained vehicles at Owhiro Bay.
The Owhiro Bay campsite is not as popular as the Evans Bay Marina spot but it is still used frequently by freedom campers.
The campsite is right by the coastline and is completely exposed, so in strong winds or rough weather than it can be very windy and there is no shelter.
It is a nice and quiet spot, but there are not many things to see and do in this area of Wellington. So it is only worth staying here if you really need a freedom camp for the night.
Located at Owhiro Bay Freedom campsite are clean toilets and they are open all night. Drinking water is also available here.
The information centre (Te Kopahau Visitor Centre) is about the local area and is worth a short visit.
You can stay at Owhiro Bay for a maximum stay of 4 nights in a calendar month.
Nearby there is a walk along the coastline that goes to the Red Rocks and to see the seals living near Sinclair Head.
How Long Can You Stay At The Freedom Camping Sites In Wellington?
You can stay 4 nights at Evans Bay and 4 nights at Owhiro Bay so 8 nights total in a calendar month.
Where Else Can I Park If The Freedom Camping Sites In Wellington City Are Full?
If the two freedom campsites are full then you can legally park in areas where there are no restrictions. It is recommended that you try:
Scorching Bay
Lyall Bay
Oriental Bay
Shorland Park (Island Bay)
All of these locations have public toilet facilities.
In these four parking areas, you will legally be able to sleep in your car or campervan overnight in Wellington City. There are no restrictions on these sites so you don't need to have a self-contained vehicle.
Before parking your campervan there, you must look for signs and obey all local laws and restrictions. If you have any doubt then you can check the Wellington Council website.
Camping Fines & Restrictions In Wellington
You will be issued a $200 fine from Wellington Council if you:
Stay longer than 4 nights in a calendar month;
Stay overnight in an area where signs state no overnight camping/parking;
Stay overnight in a vehicle that is not self-contained.
Free & Cheap Things To See & Do In Wellington
Wellington is the capital city of New Zealand! It is a vibrant and cosmopolitan city.
The city is a gateway to the South Island from the North Island as the ferries arrive/depart here between the two islands. You will likely pass through here on a campervan road trip if you're travelling from North to South or vice versa.
It is worth spending a few days exploring Wellington and seeing what the city has to offer.
If you're travelling on a budget to Wellington (hence the need for freedom camping!) then there are great things you can enjoy in the city for low-cost or free.
For a capital city, Wellington is very affordable for a budget traveller. There are plenty of free and cheap things to do in Wellington. You can eat out really well on a budget – check out my Wellington Food Guide for 10 delicious must-try cheap eats.
The Best Freedom Camping Spots In Wellington – Thanks For Reading!
In this post, we looked at where you can legally park your vehicle overnight in Wellington City and sleep there for free. Wellington City has two excellent freedom camping locations that are perfect for a short trip to the capital. I hope that you found this post useful. Enjoy your road trip around New Zealand! – Lauren x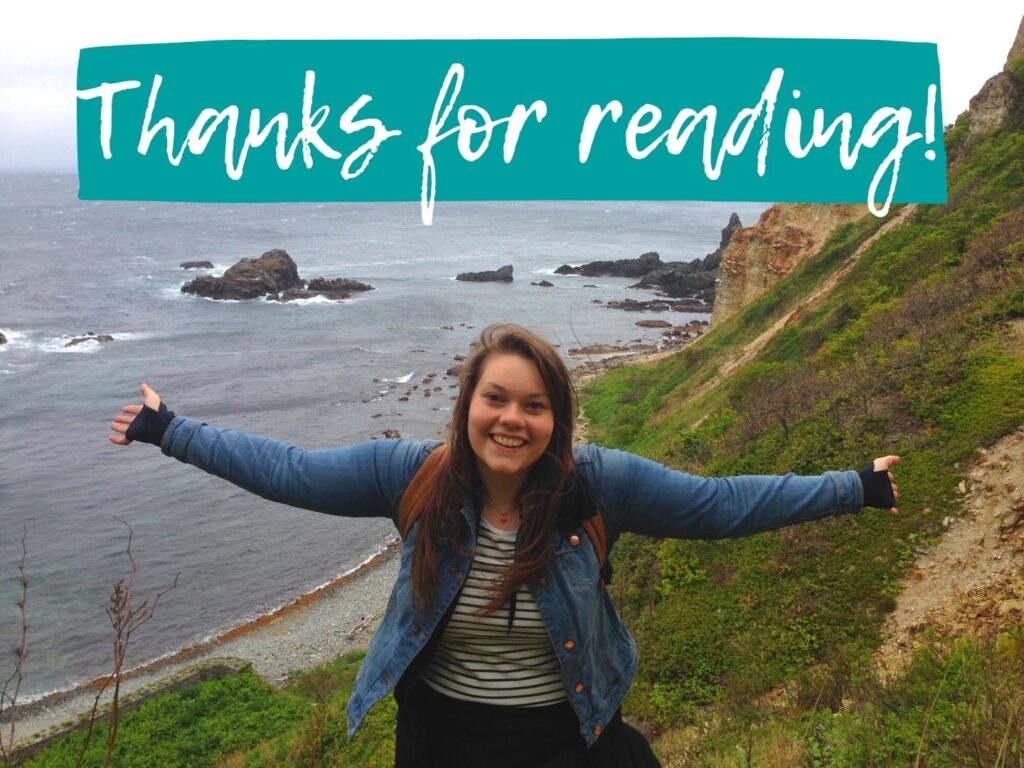 Did you find this article useful? Let me know in the comments or join me on Twitter, Facebook, Pinterest and Instagram. Buy me a coffee here!
If you enjoyed this post, share it with a friend! 💌
New Zealand & Van Life Inspiration:

My Travel Resources guide will help you get the best deals when booking your next trip – check it out here!
Disclosure: Please note that some of the links on this page may be affiliate links. If you decide to make a purchase through one of these links, I may earn a commission at no additional cost to you. I use all of the companies I recommend and I use them because they are awesome and help make my travels better. If you are ready to book and would like to support Wild Lovely World, using these links is one way to do that. Thank you for your support! If you have any questions, please contact me or read my full disclaimer here.