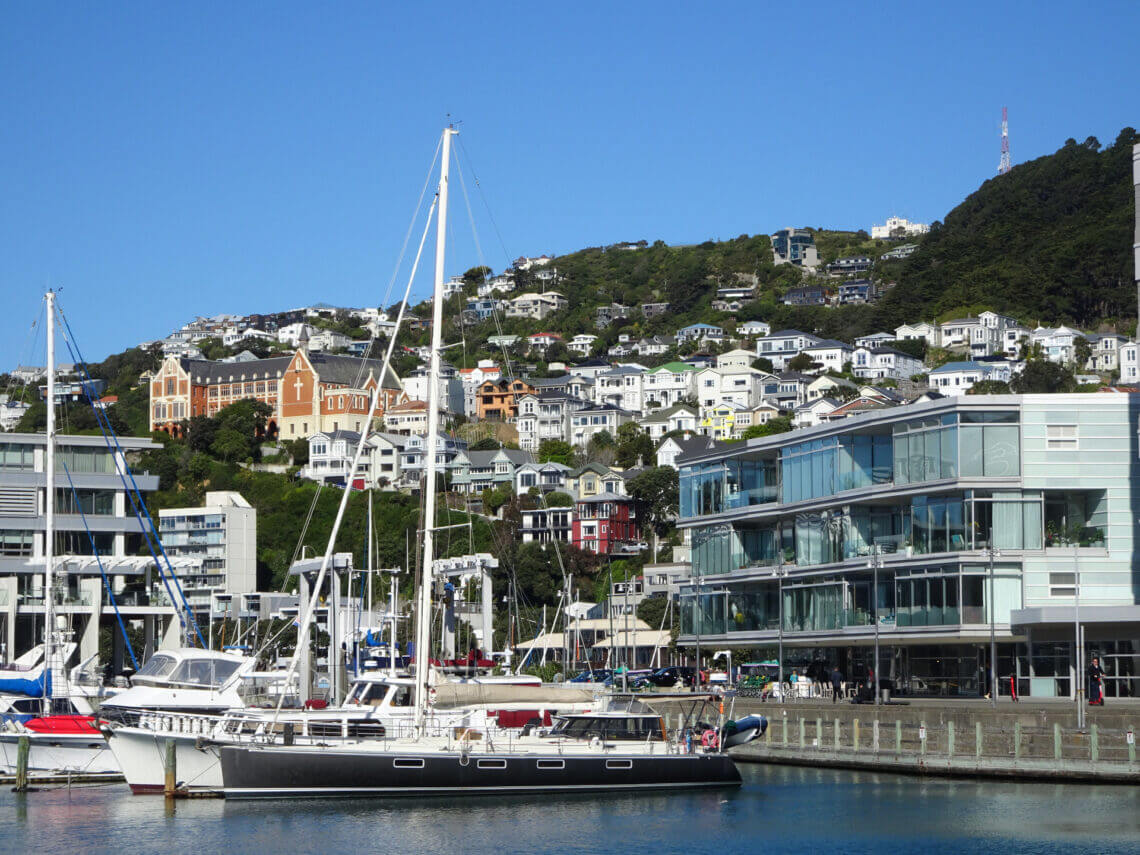 12 Best Free Things To See & Do In Wellington
Disclosure: Please note that some of the links on this page may be affiliate links. If you have any questions, please read my full disclaimer here. Thank you for your support!
Last Updated On 11th July 2023 By Lauren | Wild Lovely World
In this post, I will share with you the best fun and FREE things to see and do in Wellington, New Zealand.
Wellington is the capital city of New Zealand and is located at the very southern tip of the North Island.
Despite being the capital of the country, many travellers to New Zealand do not spend much time in Wellington! In fact, I have heard of travellers omitting it altogether! Many people would seemingly rather visit Auckland than Wellington, perhaps due to its size, fame or international connections. However, I highly recommend giving Wellington a feature in your itinerary!
Traveling around New Zealand's North Island? Check out my top posts on the best things to do on your trip.
The Best Free Things To See & Do In Wellington, New Zealand
New Zealand Travel Inspiration 🇳🇿:
While you're here, you may like this post about the best places to eat in Wellington on a budget: Wellington Food Guide: 10 Delicious Must-Try Cheap Eats
Read my New Zealand Travel Guide for awesome travel tips!
Is Wellington Worth Visiting? Why You Should Visit Wellington
Wellington is one of the best cities to visit in New Zealand and it is definitely worth visiting. Both Fiachra and I really enjoyed exploring Wellington. We visited Wellington on numerous occasions throughout our time in New Zealand. We have always found the city to have plenty of charm and heaps of things to do. The city has a wonderful, relaxed feel to it despite being the capital. The locals will give you a warm welcome and plenty of tips on things to do. There are many great sightseeing opportunities in Wellington. And the best thing is, all the best things to do in Wellington are FREE!
What Is Wellington Known For?
Wellington is famous for its art and coffee culture. There are plenty of museums to learn about Wellington's history. Wellington is also a very green city. Thanks to the green belt which surrounds Wellington, nature is never too far away. Being along the coastline, Wellington has a seaside feel with a pretty harbour and busy port as well as beaches! The houses in Wellington are cute and colourful and you'll enjoy wandering its many neighbourhoods.
How Long Should You Spend In Wellington?
If you are short on time, then one day in Wellington will still be worth it. If you have longer, you may want to spend three or four days exploring the capital. I recommend two to four days will be enough time to see the highlights without rushing. No matter how much time you have in Wellington, you can enjoy plenty of free things to do.
Map Of The Best Free Things To See & Do In Wellington
Check out the interactive map below created by Wanderlog showing the best free things to see and do in Wellington detailed in this blog post.
12 Best Free Things To See & Do In Wellington
1. Walk Up Mount Victoria
Head to the lookout at the top of Mount Victoria for a beautiful 360-degree view of Wellington!
Mount Victoria is a 196m high hill and the area includes surrounding parkland. It is part of Wellington's town belt.
It's the perfect spot to escape the hustle and bustle of the city and get into nature. The viewpoint is also a great way to orientate yourself better with the layout of the city.
Mount Victoria is very close to Wellington's city centre so you could walk in and out of town.
There are several walking and cycling tracks around Mount Victoria. Take a look at the signs in the park to determine your route. Walking to the top will take about 30-60 minutes depending on which route you take and your pace.
It is possible to get the bus or drive to the lookout too, but walking is a really nice way to spend a morning or afternoon.
Fun fact: Mount Victoria was used as a film location for the Lord Of The Rings movies!
2. Visit Te Papa Tongarewa (Museum Of New Zealand)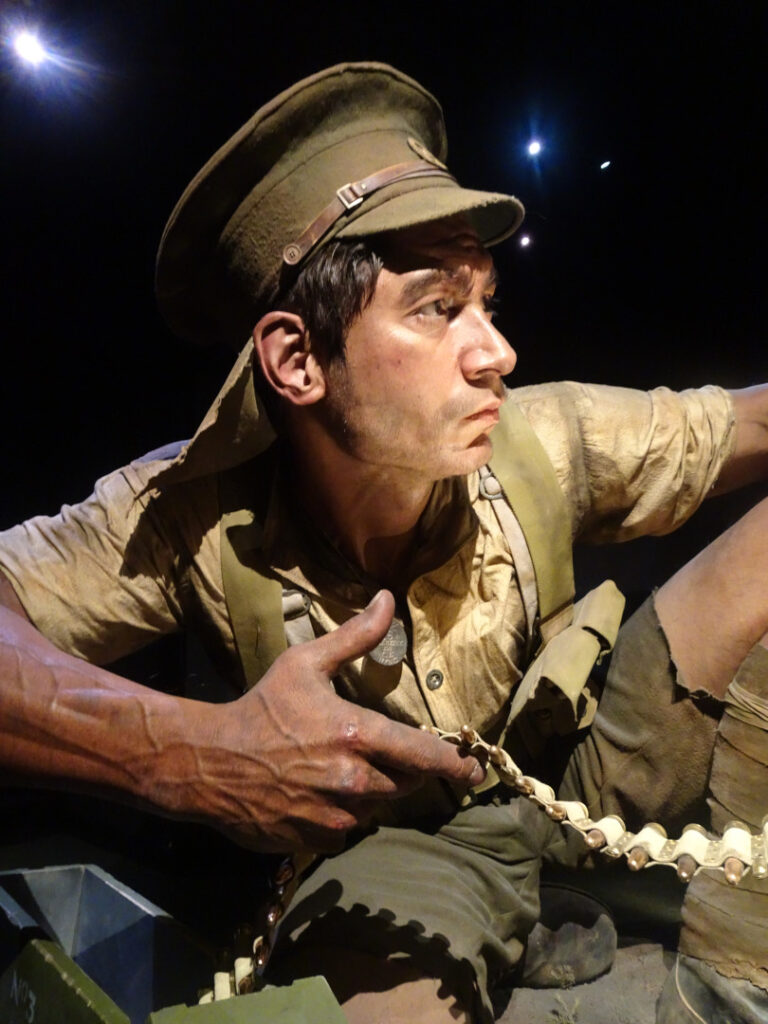 Te Papa is an amazing FREE museum in Wellington that is an absolute MUST DO on your trip to Wellington.
The HUGE museum is chock-a-block full of incredibly curated exhibitions and collections. There is art, sculpture, natural history, the environment and New Zealand's geological history, Maori and the history of the people of New Zealand, and much, much more. Check out their exhibitions here.
There's so much to explore at Te Papa that you will need a good few hours or perhaps split the exhibitions into shorter visits over several days.
Two highlights of my visit were the earthquake house (experience what an earthquake feels like… kind of!) and the Gallipolli: The Scale Of Our War exhibition.
The Gallipolli exhibition features HUGE sculptures depicting scenes from World War I made by the incredible Weta Workshop. Weta Workshop creates costumes and effects for movies such as Lord Of The Rings and The Hobbit, as well as other creative endeavours. You can visit Weta Workshop in Wellington and go on a tour, but it can be quite expensive. If you don't have the money (or the time – their tour is 4 hours!) to visit Weta Workshop, then going to this FREE Gallipolli exhibition at Te Papa is a great way to see the skill of the artists and what they can create. You can take a look around the Gallipolli exhibition in around 1 hour.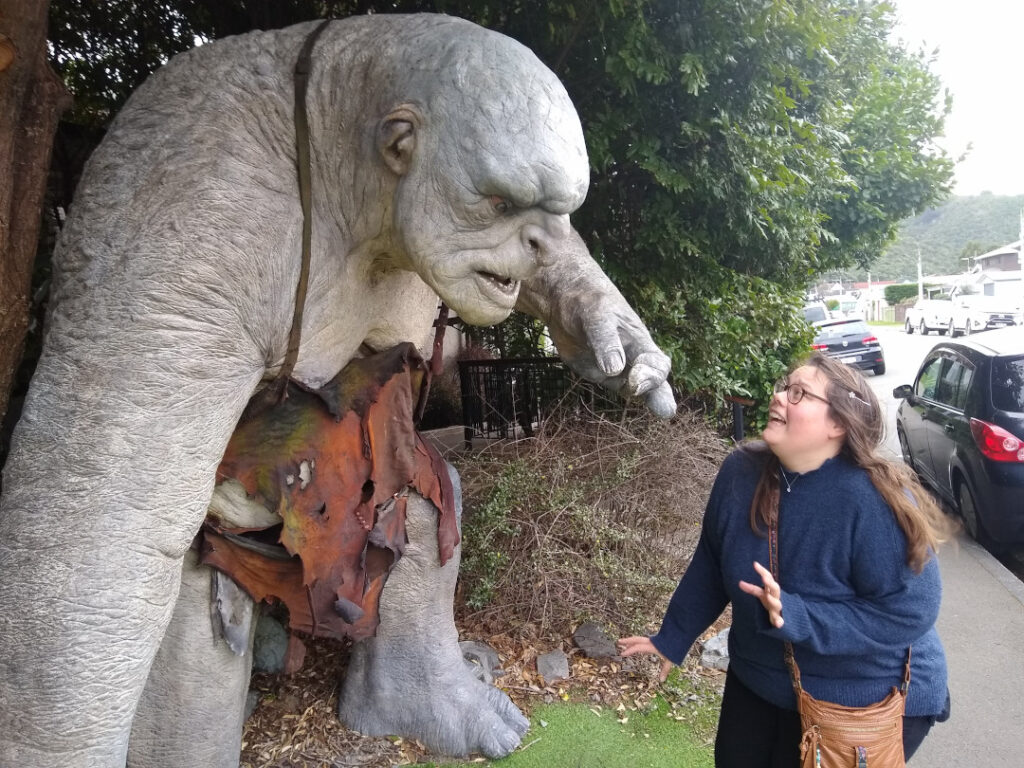 Te Papa is FREE for everyone, however, if you want to visit some short-term exhibitions and events then there may be charges that apply.
Te Papa is open 10.00 – 18.00 Mon – Sun (everyday except Christmas Day).
Related Read: 10 Unmissable Experiences In The North Island, New Zealand
3. Stroll Along The Waterfront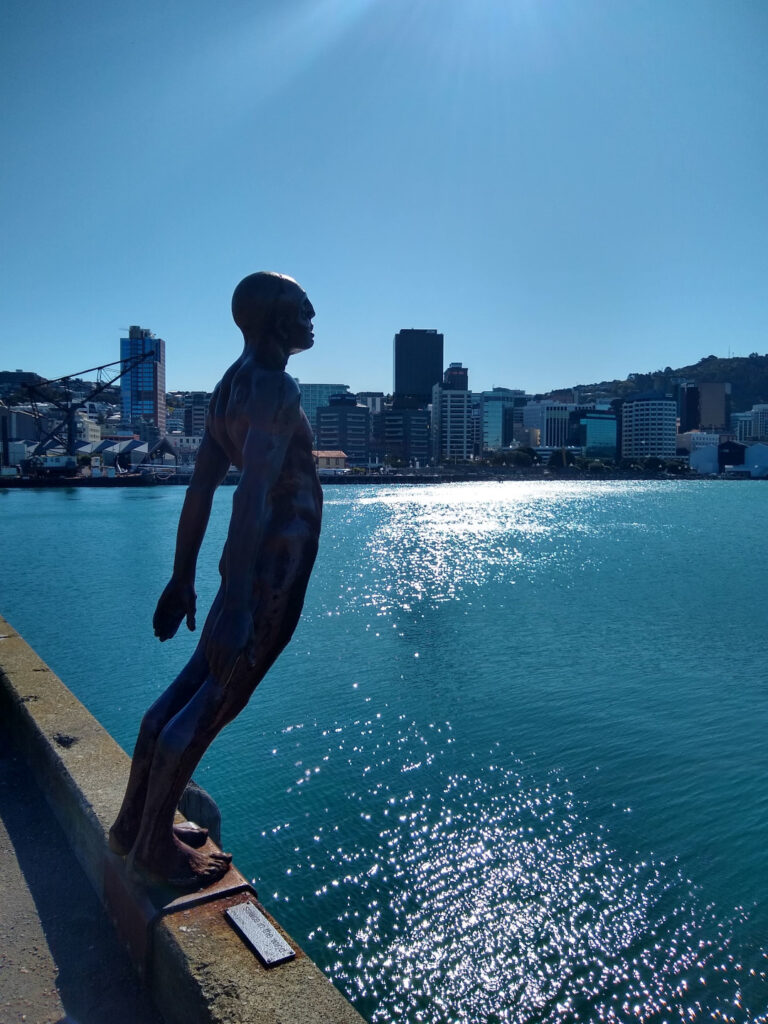 Wellington's waterfront is a nice area to enjoy a stroll and enjoy views across Wellington harbour.
The waterfront is very close to the CBD and there are lots of nice cafes, bars and open spaces. I enjoyed wandering around and enjoying the scenery!
The area is pedestrian only and there are lots of interesting plaques and artworks to view. Make sure to check out the Solace in the Wind statue by Max Patte.
4. Take A New Zealand Parliament Tour
Take the opportunity to visit New Zealand's Parliament on their daily FREE guided tours! The tours run every day of the week and explore parts of New Zealand's Parliament buildings, including the Beehive! On the tour, you can learn about the parliamentary process and spaces, plus see artworks and objects in the Parliamentary Collection.
Joining a New Zealand Parliament tour was one of the best free things that I did in Wellington! I thought the tour guides were great and I learned a lot about democracy in New Zealand. It was also quite interesting to be inside the rooms that you see a lot on TV, such as the place where the familiar Covid-19 announcements take place!
There are several different tours that you can do in Parliament, depending on your interests and how much time you have. We did the Introducing Parliament Tour which is a regular daily tour and takes around 60 minutes. If you're short on time there is a 30-minute tour too which covers the highlights.
Booking is essential and it's super easy to book a place on a public tour. Just call the Parliament desk or email – check out the details here.
You'll need to go through an airport-style scanner to enter the Parliament, so just make sure that you don't have anything untoward in your bag!
Parliament Tours run every day on the hour from 10.00 – 16.00.
5. Visit City Gallery Wellington (Te Whare Toi)
Get your art fix at the awesome City Gallery Wellington. The City Gallery is the centre of contemporary art in Wellington.
There are two floors of changing exhibitions so there's always something great to see. Have a look at what's on at the City Gallery here. Entry to the exhibitions is FREE!
I enjoyed everything we saw at the City Gallery and thought it was well worth our time!
The City Gallery Wellington is open 10.00 – 17.00 Mon – Sun.
If you're into art, why not take a tour of the most arty cities in New Zealand: 10 Best Street Art Cities In New Zealand's North Island
6. View The Treaty Of Waitangi (He Tohu)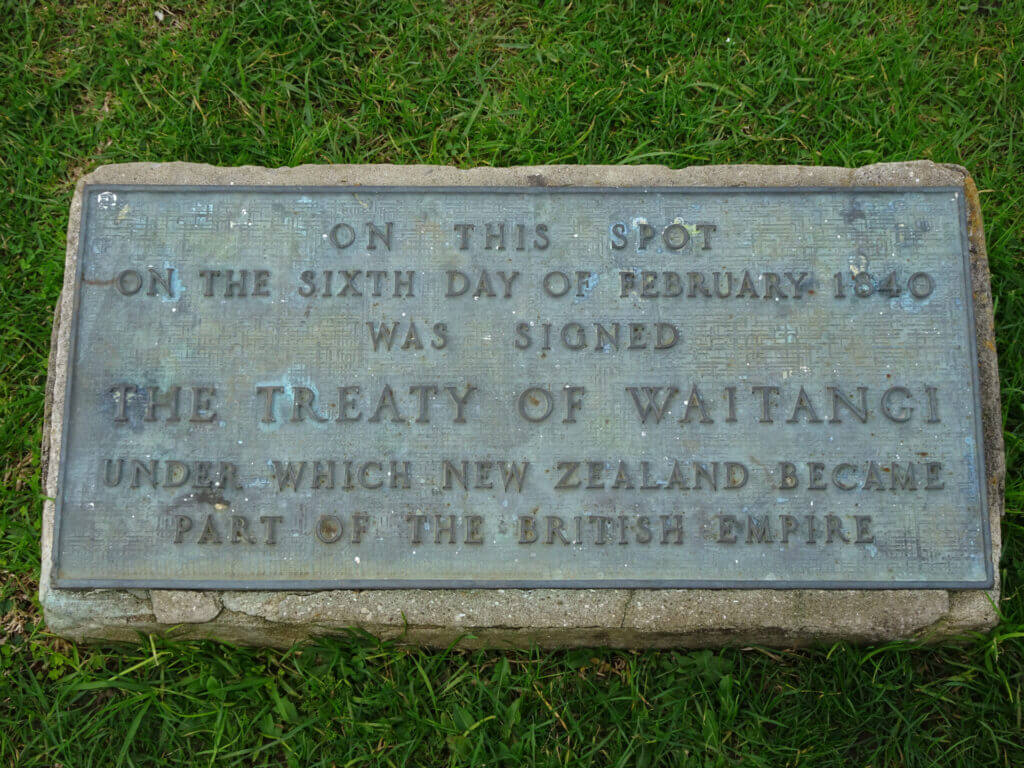 See the ORIGINAL Treaty of Waitangi at the National Library of New Zealand in Wellington.
He Tohu is an exhibition of 3 iconic constitutional documents that helped to shape New Zealand as we know it today. The documents on display are:
1835 The Declaration of Independence of the United Tribes of New Zealand
1840 The Treaty of Waitangi
1893 The Women's Suffrage Petition
There is a FREE exhibition to enjoy at the library to learn about the significance of these documents. Just wander in and have a look!
You can also join a FREE guided tour of the exhibition at the library! The tours run between 12.30 – 13.00 Mon – Fri and 11.00 – 11.30 Sat. You can book the free tour by email or phone. Find out how here.
I learned all about the Treaty of Waitangi when I visited the amazing Waitangi Treaty Grounds in Northland. However, it is quite a long journey to Waitangi and the cost of visiting is quite expensive, especially for international visitors. Therefore, visiting this free exhibition at the National Library of New Zealand is a great time and money-saving alternative!
The National Library of New Zealand is open 9.00 – 17.00 Mon – Fri and 9.00 – 13.00 Sat. It's open on Waitangi Day and closed on other public holidays.
7. Step Inside Old St Paul's Cathedral
Old St Paul's Cathedral was built in 1865-66 which makes it one of New Zealand's best heritage buildings.
The interior of Old St Paul's is really lovely to see. It is constructed from native timber in a series of soaring arches which are enhanced by lighting through stained glass windows.
It is one of the best examples of Gothic Revival Architecture in the world.
You can visit Old St Paul's daily from 10.00 – 16.00. It is closed on Good Friday, Christmas Day and Anzac Day until 13.00.
8. Explore The Wellington Museum
Learn all about Wellington at the Wellington Museum!
The museum is set within an 1892 heritage building known as the Bond Store. The charming building was used to store bonded cargo on the waterfront and you will be transported back to this time as you enter the museum!
As you continue to explore the exhibitions over several floors, you will learn about the maritime history of the Wellington region, including the 1968 Wahine disaster. As you reach the attic you will enter the weird and wonderful stories of Wellington in a steampunk-styled exhibition space.
There are lots of interesting things to learn at the Wellington Museum. I thoroughly enjoyed spending a couple of hours there!
It's FREE to enter the Wellington Museum.
The Wellington Museum is open 10.00 – 17.00 seven days a week.
9. Wander Along Oriental Parade & Oriental Bay Beach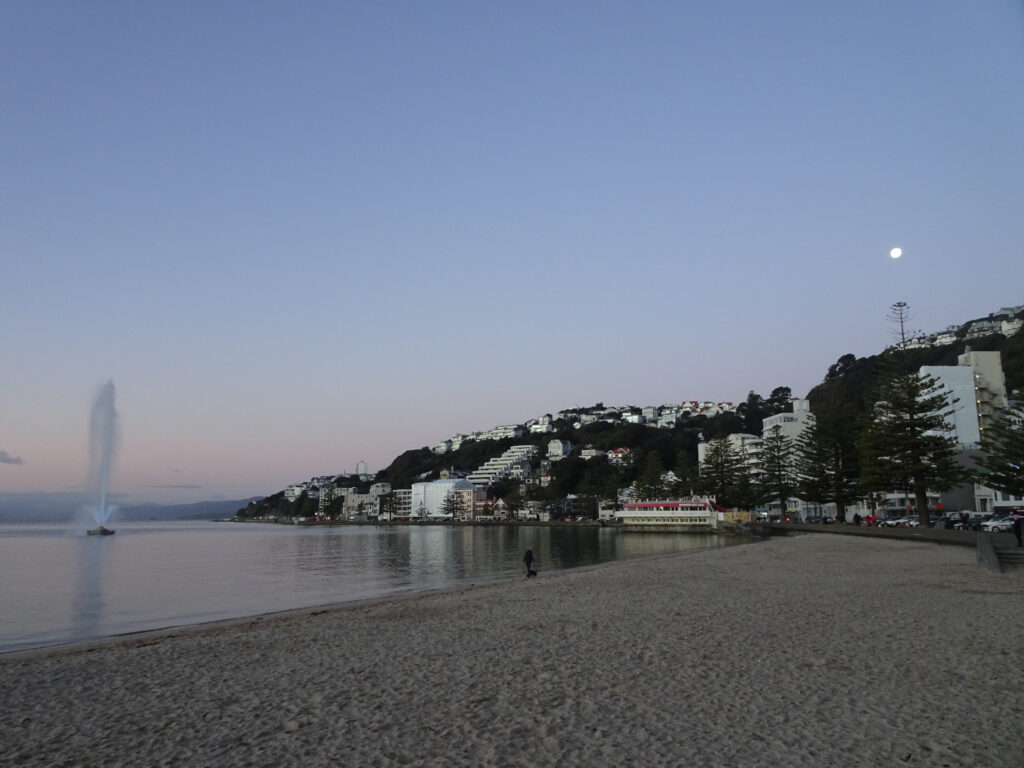 Oriental Parade is a lovely recreational area and Oriental Bay Beach is the closest beach to Wellington city centre.
Both the beach and the parade are nice places to enjoy a walk or a relaxing time.
The Carter Fountain can be seen slightly offshore and operates on a schedule.
Fun fact: In 2004, Oriental Bay was enhanced using 22,000 tonnes of sand from Golden Bay in Nelson! The beach's sand area is now four times larger than before.
10. Enjoy Wellington Botanic Gardens
Head to the Wellington Botanic Gardens to enjoy 25 hectares of beautiful botanic displays, landscapes and forests!
The Wellington Botanic Gardens were established in 1868 so there is a great history on the site too. Prior to the gardens, the site was important for Maori who used the area for cultivating food and collecting native plants for many uses including medicine, clothing and building materials.
There is lots to explore in the Wellington Botanic Gardens, plus plenty of walking tracks along with sculptures to spot.
The Begonia House and Lady Norwood Rose Garden were highlights for me. There is also the Treehouse Visitor Centre which has toilets and a shop.
11. See The Wellington Cable Car & Visit The Museum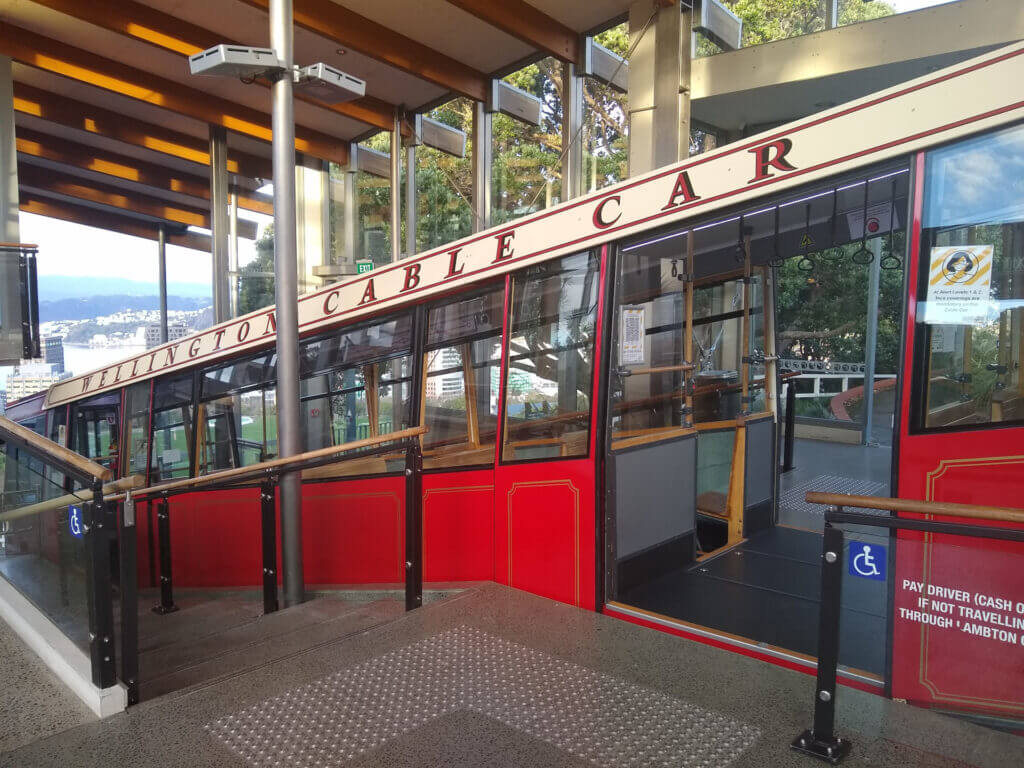 You can see the famous Wellington Cable Car from the Botanic Gardens to get that iconic capital photo! Head to the viewpoint near the Kelburn Station Terminal.
At this spot, you can also visit the Cable Car Museum and be transported back in time to see how Wellington's most iconic transport system has developed since the early 1900s! Entry to the Cable Car Museum is FREE and is open 10.00 – 17.00 seven days a week.
You can walk to the Botanic Gardens, take the bus or travel on the Cable Car. It's quite fun to take the Cable Car up and walk back down (the Botanic Gardens are on a hill).
I recommend getting a Snapper card to use on public transport in Wellington. With this card, you can travel on the Wellington Cable Car for only $3.75 rather than $5! If you don't want to get the Snapper Card, then you can get a return trip on the cable car for us $9 per person with this link.
From Lambton Quay in the city centre, enjoy the ride on the Cable Car to the Kelburn Station and explore the Botanic Gardens from there. Return back to the city with a scenic 40-minute walk along the City to Sea walkway.
12. See Glowworms In Wellington For Free
Lastly, do you want to take a chance to see New Zealand's famous glowworms? Visit the Wellington Botanic Gardens at night to see glowworms for FREE – check out this post to learn more!
Discover where to see glowworms for FREE at these top locations in the North Island.
Other Awesome Things To Do In Wellington
Check out these activities for more ideas on things to do in Wellington.
More Free & Cheap Activities In Wellington
Foodie on a budget? Get the best of the bunch at these 10 Delicious Must-Try Cheap Eats.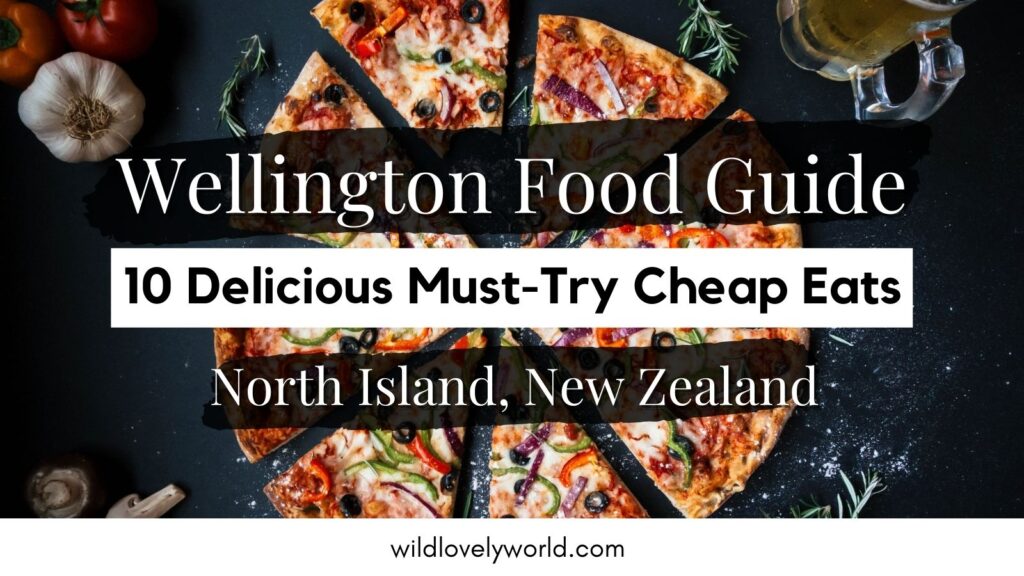 Fancy doing a stunning coastal hike just 45 minutes from Wellington by train? Make a day trip to the Escarpment Track: A Beautiful Walk From Paekakariki to Pukerua Bay on the Kapiti Coast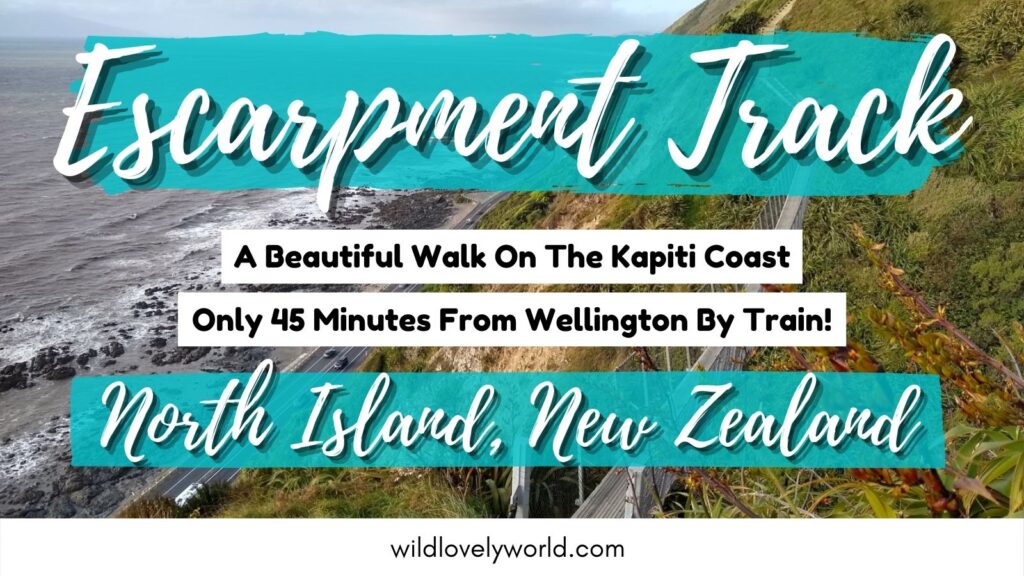 Book Tours & Activities In Wellington With Get Your Guide
Want more to do in Wellington? Check out these tours!
Where To Stay In Wellington
Looking for a place to stay in Wellington? Here are my recommendations for where to stay.
Recommended Accommodation In Wellington
Freedom Camping: Evan's Bay Marina
There are very limited options of where to freedom camp in Wellington. The best freedom camping spot is Evan's Bay Marina. Freedom campers can stay there for a maximum of 4 consecutive nights in one calendar month. There are toilets open all night and plenty of roomy parking spaces. This spot is popular with large motorhomes and caravans as well as car campers and campervans. It is along a busy road, but a short walk to a big supermarket and a bus stop. Take the bus or walk into the centre of town (around 30 minutes).
Once you've used up all your nights, there is another freedom camping at Owhiro Bay Parade on the coast. Again, there is a toilet open all night and you can stay for 4 nights. However, this spot is very far from town. I recommend staying overnight at one of the options below.
For more information on freedom camping in Wellington, read this post: The Best Freedom Camping Spots In Wellington City
Want to know all about buying a campervan in New Zealand? Check out this post: 10 Key Things You Need To Know Before You Buy A Campervan In New Zealand
Budget $: The Dwellington, Thorndon, Wellington
We stayed at The Dwellington on two occasions for a few nights during our time in Wellington. The Dwellington Hostel was recommended to us by our friends. We were very happy with our stay at this hostel. It's very comfy and cosy and has all the facilities you would ever want and more. There's a spacious, well-equipped and organised kitchen, shared dining area, a relaxing living room and a cinema suite. There are lots of clean toilets and powerful, hot showers. As a bonus, guests have access to the sauna and tennis courts next door. We stayed in a dorm for our first stay and a private room for our second stay. Both were really comfortable. The staff are welcoming and friendly. I highly recommend The Dwellington! Check for prices and availability at The Dwellington here.
Mid-Range $$: The Crescent Studio Apartment, Roseneath, Wellington
Stay at this luxurious and romantic studio apartment in Wellington with stunning harbour views! The Crescent is a studio apartment with everything you will need for a comfortable stay. With one bedroom, bathroom, dining area, kitchenette and patio. The location is close enough to the city but allows you to enjoy the peace and quiet of the sea and beach. Rated 9.4/10 by guests! Check for prices and availability at The Crescent Studio Apartment here.
Luxury $$$: Intercontinental Wellington, Wellington Central, Wellington
The beautiful 5-star Intercontinental hotel is in a perfect location by the harbour waterfront. Guests can enjoy elegant rooms which are spacious and well-furnished. As well as a restaurant, fitness centre, restaurants and bar, the Intercontinental also features an indoor heated pool, spa and sauna. You're bound to have a fabulous time staying here! Check for prices and availability at the Intercontinental Wellington here.
The Best Free Things To Do In Wellington, New Zealand – Thanks For Reading!
Thanks so much for reading! Are you planning to visit Wellington in New Zealand? Write a comment and let me know which of these free activities you are going to do on your trip to Wellington!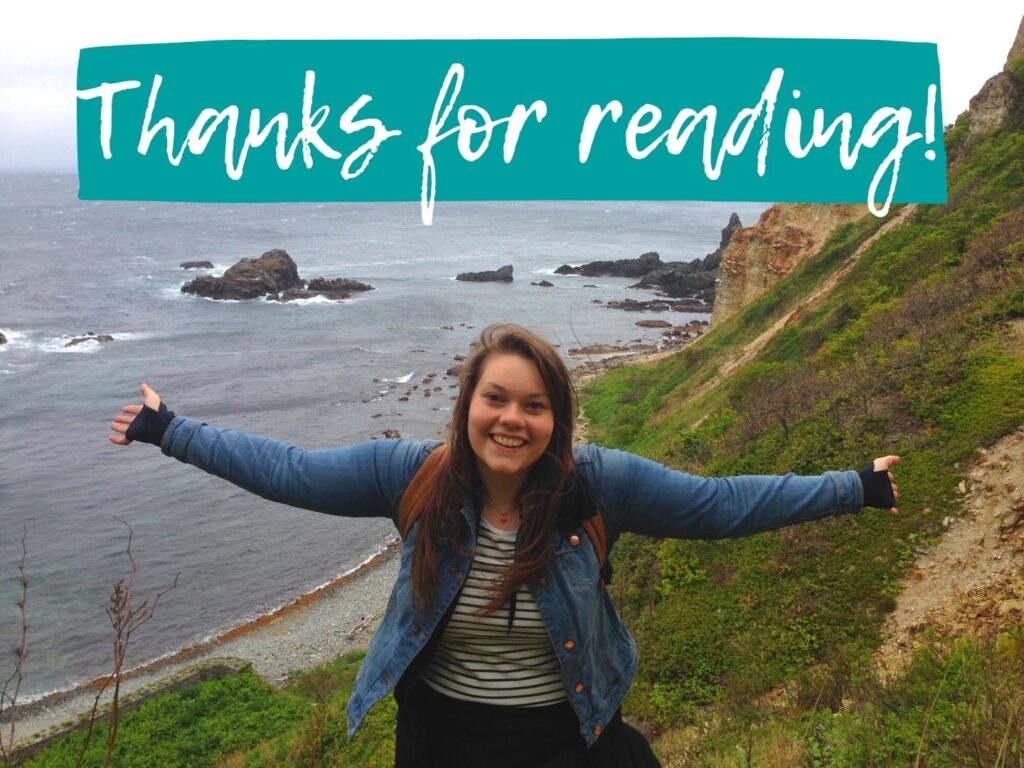 Did you find this article useful? Let me know in the comments or join me on Twitter, Facebook, Pinterest and Instagram. Buy me a coffee here!
If you enjoyed this post, share it with a friend!
Looking for more fun and free things to do in New Zealand? Check out these posts:
Use my Travel Resources guide to get the best deals when booking your next trip.
Disclosure: Please note that some of the links on this page may be affiliate links. If you decide to make a purchase through one of these links, I may earn a commission at no additional cost to you. I use all of the companies I recommend and I use them because they are awesome and help make my travels better. If you are ready to book and would like to support Wild Lovely World, using these links is one way to do that. Thank you for your support! If you have any questions, please contact me or read my full disclaimer here.