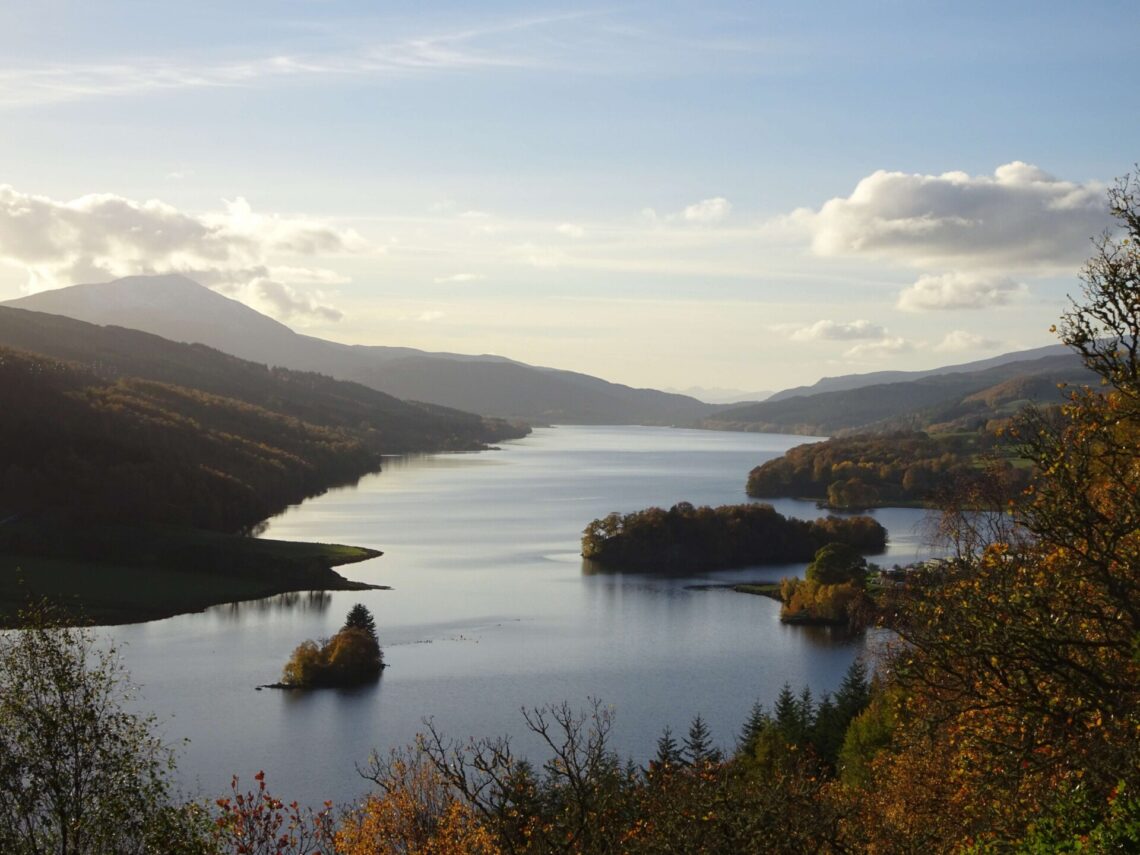 Fit For A Queen's View – A Lookout In Perthshire
Disclosure: Please note that some of the links on this page may be affiliate links. If you have any questions, please read my full disclaimer here. Thank you for your support!
Last Updated On 12th July 2021 By Lauren | Wild Lovely World
Queen's View is a stunning lookout in Perthshire and one of the most photographed areas in Scotland. Overlooking Loch Tummel, you can enjoy views across the lake and islands, surrounding woodland and mountains as far as those near Glencoe on a clear day.
Located in Highland Perthshire, the story goes that the lookout was named after Queen Isabella of Scotland, Robert the Bruce's wife, who used the spot as a resting place on her travels in the 14th Century. Queen Victoria also visited the area in 1866 and apparently you can sit in the same seat she sat in in the Visitor Centre, open 9am-6pm everyday.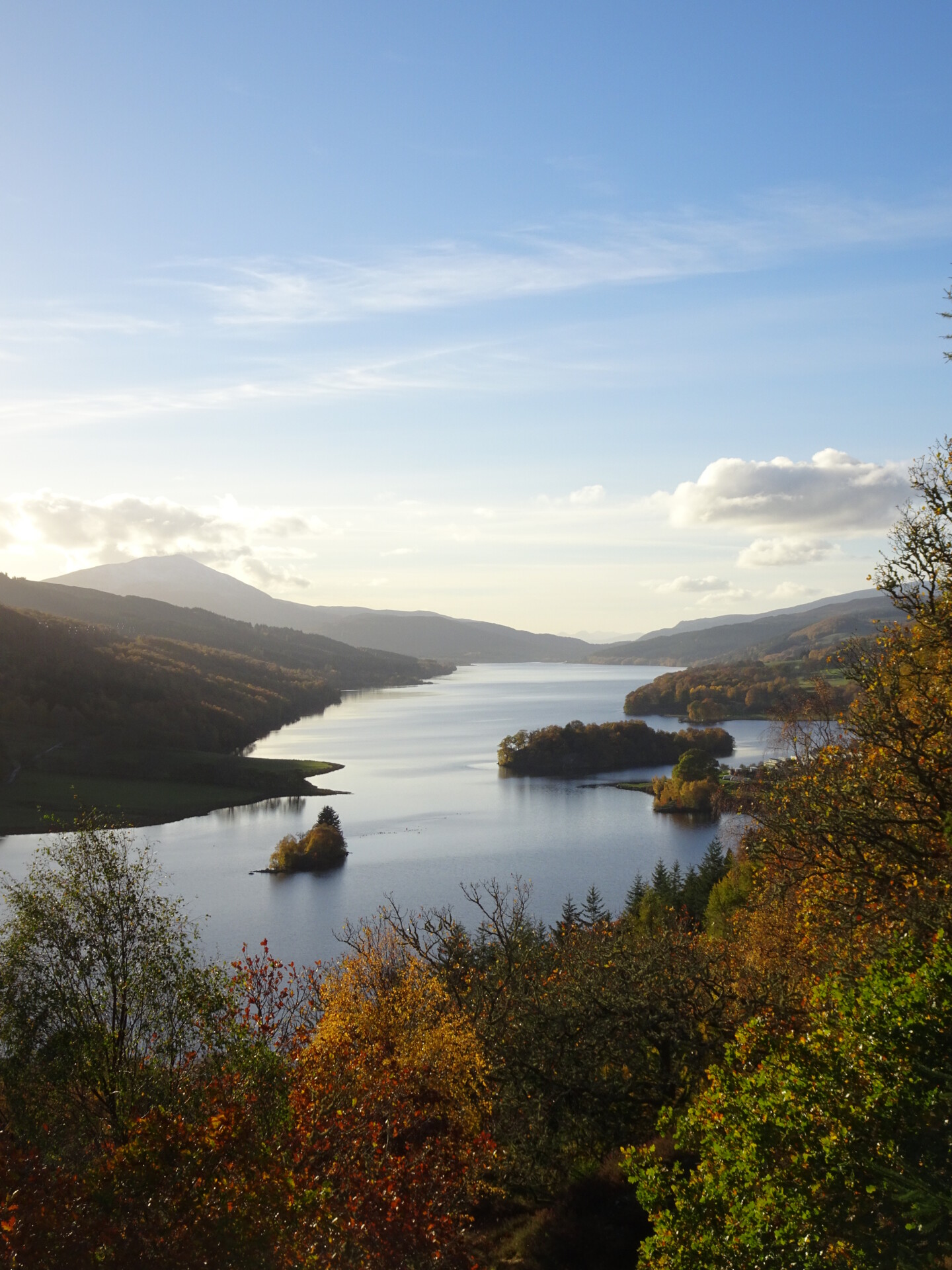 In the Visitor's Centre, there is also a lot of information about the local fauna and flora. Find out more about the variety of woodland trees and wildlife in the area. They also sell books, postcards and gifts. Queen's View Cafe has a nice selection of cakes, teas and coffees and cosy seating space you can relax in. They also have toliets.
If you have more time, there is a walk you can do around the area's woodland on WalkHighlands. The Tay Forest Park Map and Trail Guide has a good map of local attractions and information about the Queen's View. It is available in most Visitor Centres in the area and online.
How to get to the Queen's View Lookout in Perthshire:
By car: A short, and at times rather steep, drive down the B8019 will bring you to Queen's View. This is a winding, tree-lined road along the River Tummel. There is a car park which costs £2 per day between 9am-5pm. I believe the ticket can be used at other car parks in the area on the same day.
By bus: There is a bus (No. 82) from Pitlochry run by Elizabeth Yule, which goes to Queens View, and takes about 20 minutes.
By train: Pitlochry has a train station. Direct services run from Edinburgh and Glasgow take around 1hr 45 min.
By tour: You can join many tours which visit this location as part of their tour of Perthshire Big Tree Country.
Disclosure: Please note that some of the links on this page may be affiliate links. If you decide to make a purchase through one of these links, I may earn a commission at no additional cost to you. I use all of the companies I recommend and I use them because they are awesome and help make my travels better. If you are ready to book and would like to support Wild Lovely World, using these links is one way to do that. Thank you for your support! If you have any questions, please contact me or read my full disclaimer here.