5 Reasons Why I Love Corstorphine Hill In Edinburgh
Disclosure: Please note that some of the links on this page may be affiliate links. If you have any questions, please read my full disclaimer here. Thank you for your support!
Last Updated On 13th July 2021 By Lauren | Wild Lovely World
Corstorphine Hill is a magical gem! I absolutely love exploring this beautiful hill for many reasons. Here are 5 reasons why I love Corstorphine Hill in Edinburgh and why you should visit it.
5 Reasons Why Corstorphine Hill Is Awesome
1. It Has One Of The Best Views Of Edinburgh
This is seldom known to most who visit the city. The little spot called "Rest and be Thankful" gives a beautiful view of the city from the west side, looking almost directly at Edinburgh Castle and Arthur's Seat behind it, beautifully framed by the trees. There is a little bench there to relax and enjoy the scenery.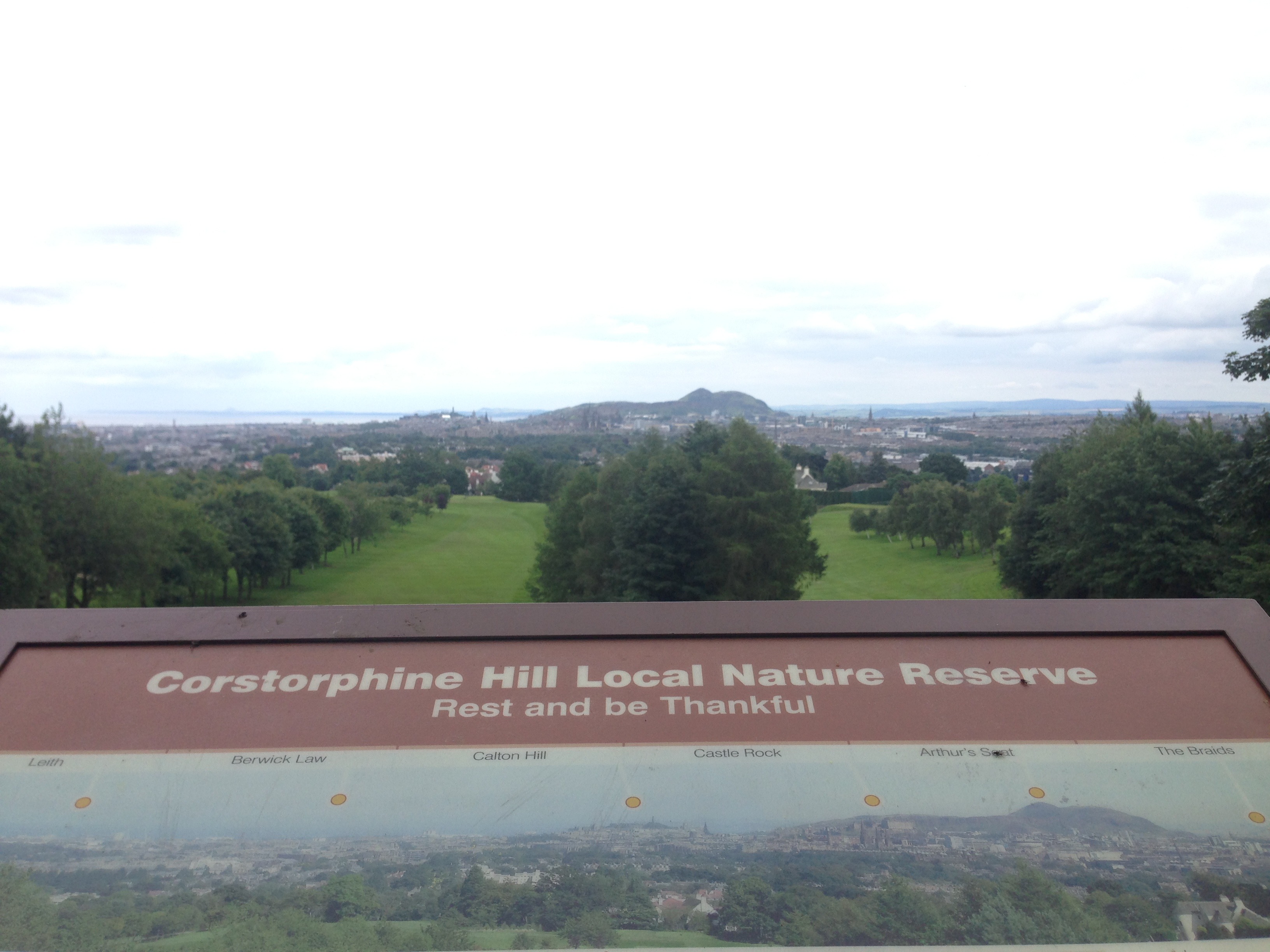 2. Robert Louis Stevenson Loved It
The hill is thought to have given inspiration to Robert Louis Stevenson for his book 'Kidnapped' (there is a statue of two characters from the book near Corstorphine Hill on Corstorphine Road).
3. "Was That A Zebra?"
It is right by Edinburgh Zoo, so, bizarrely, you can hear and see animals from over the fence as you explore. Look out for zebras, ostriches and antelopes in the African Plains enclosure of the Zoo.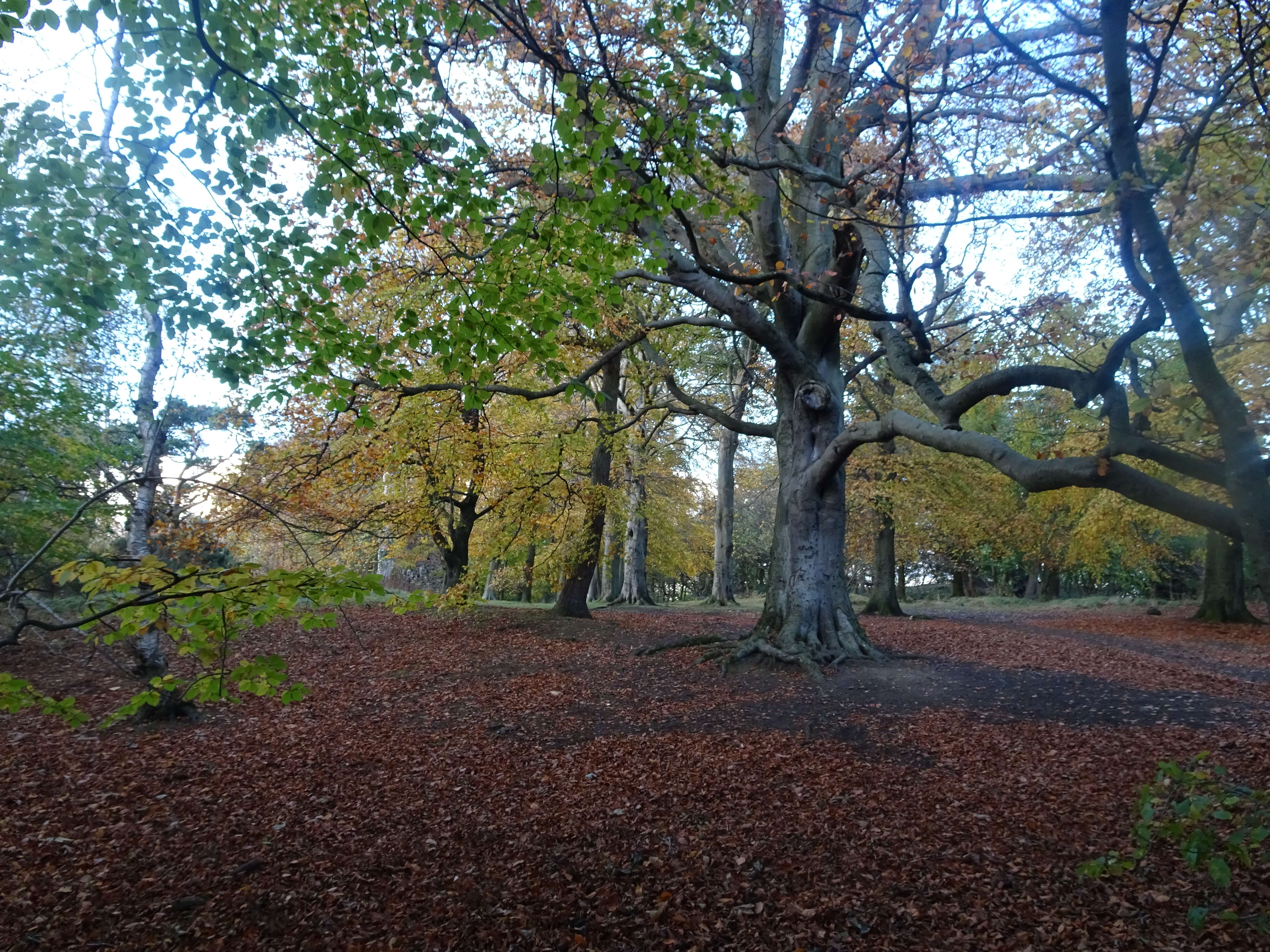 4. Old Buildings Hiding In The Woods? Yes, Please!
Corstorphine Hill Tower (also known as Clermiston Tower or the Scott Tower) is a memorial to Sir Walter Scott. It is a cool little discovery as you reach the top and center of the forest.
5. A Nature Lover's Paradise
The hill is almost completely covered in trees, so it a beautiful little wood to explore and get lost in. It is also a really perfect place to admire the colours in autumn (my favourite season!).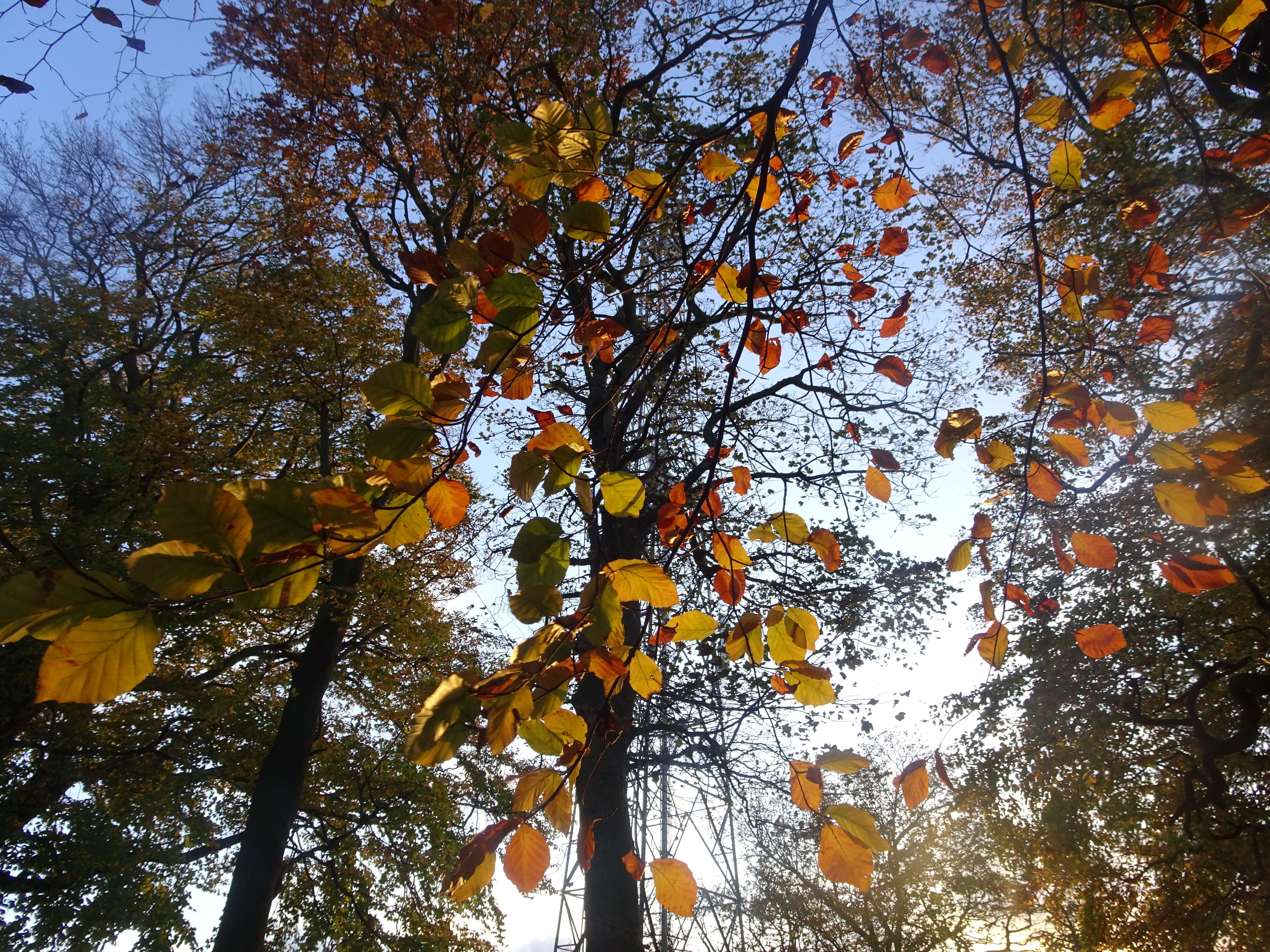 The 'Friends of Corstorphine Hill', a group of local volunteers and members, help to look after the area, and they have a great little website full of information about the geology, botany, orienteering, the tower, walled garden and more. Here is a free map of the hill, landmarks and trails.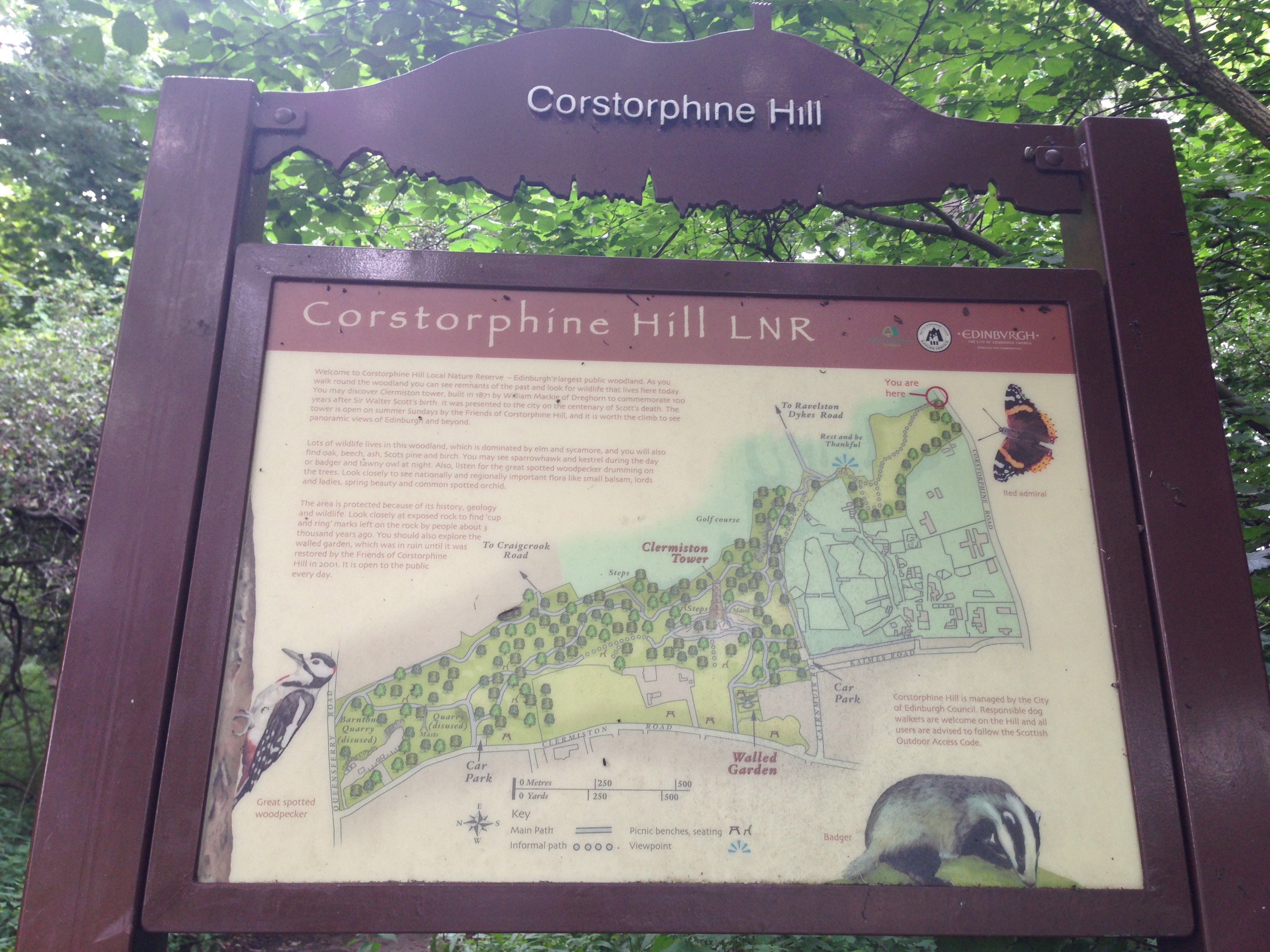 How To Get To Corstorphine Hill
The hill can be accessed from either Queensferry Road in the north or Corstorphine Road in the south.
A great trail is to take the Lothian Bus service 41 to Queensferry Road. Then walk all the way over the hill and down the other side to Corstorphine. From there, you can take the Lothian Bus service 12, 26 or 31 back to the city centre.
It takes a couple of hours to fully enjoy exploring this hill.
I also recommend wearing good boots as it is in the woods/on trails.
Quick Guide To Corstorphine Hill In Edinburgh
Corstorphine Hill is No. 6 in our Quick Guide to The Seven Hills of Edinburgh series. Check out the full series here: The Seven Hills Of Edinburgh: A Quick Guide
Did you find this article useful? Let me know in the comments or join me on Twitter, Facebook, Pinterest and Instagram. Buy me a coffee here!
Looking for more awesome stuff to do in Edinburgh? Check out these posts:
Disclosure: Please note that some of the links on this page may be affiliate links. If you decide to make a purchase through one of these links, I may earn a commission at no additional cost to you. I use all of the companies I recommend and I use them because they are awesome and help make my travels better. If you are ready to book and would like to support Wild Lovely World, using these links is one way to do that. Thank you for your support! If you have any questions, please contact me or read my full disclaimer here.