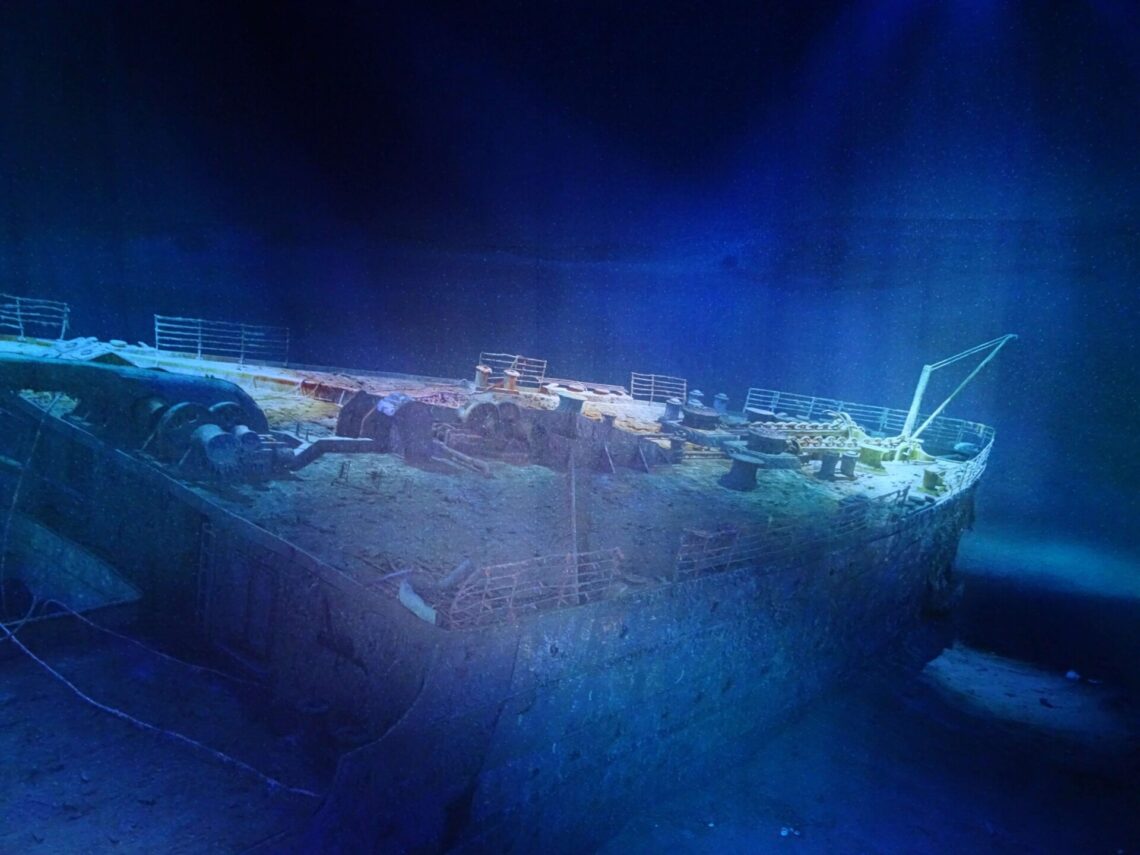 What Does The Titanic Look Like Underwater? I Found Out In Leipzig
Disclosure: Please note that some of the links on this page may be affiliate links. If you have any questions, please read my full disclaimer here. Thank you for your support!
Last Updated On 17th April 2022 By Lauren | Wild Lovely World
The Leipzig Panometer is held within a former gasometer and is the largest 360 degree panorama in the world (area of 3500 square meters and 32m in height).
German artist Yadegar Asisi coined the name from gasometer and panorama, and his work consists of large scale photographic panoramas and are displayed in several cities in Germany.
The visual panoramas are coupled with a thematic exhibition which change over time (usually every couple of years – you can see what's on currently here).
During my visit to the Leipzig Panometer, the theme was the Titanic (running until January 2019). This just so happens to be one of my favorite historical events ever, so I had to check it out!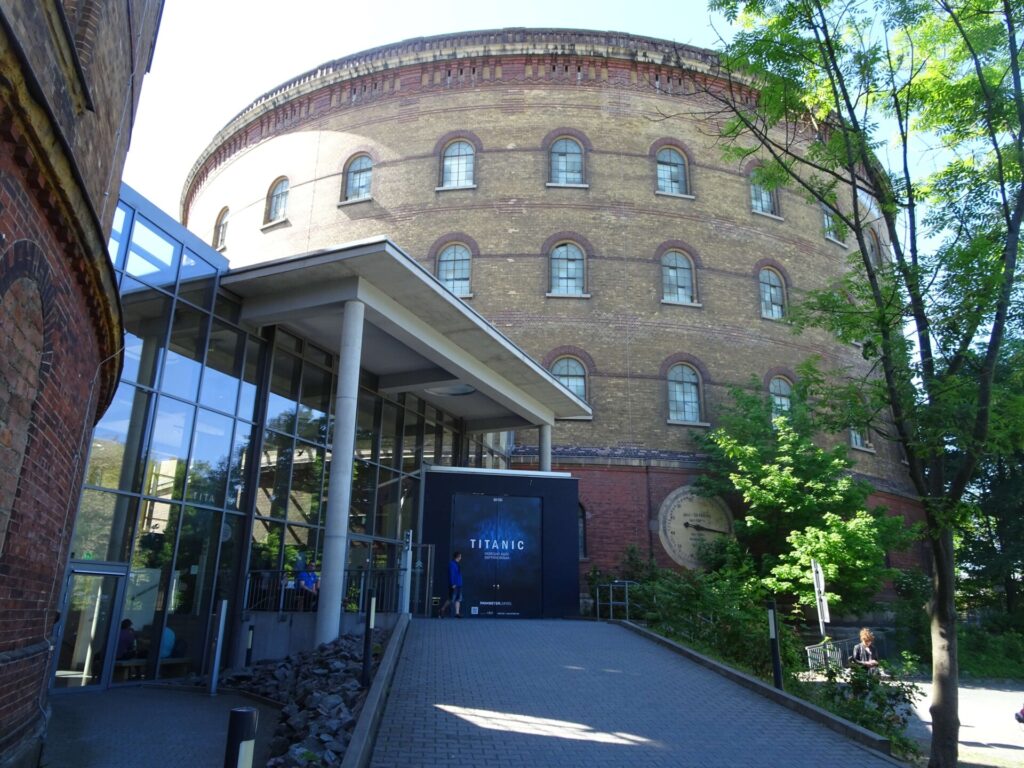 After entering, I was led to the panorama through an exhibit which gave a general history of civil engineering over the years (less focus on the actual tragedy of the Titanic, but more on human achievement vs. the forces of nature).
Included in the exhibit were maps and plans of the design of the Titanic, and how the ship was built. The coolest thing for me was a replica of the bow of the Titanic, which just put into perspective how huge the ship actually was.
Within the panorama itself I had a rare insight into the view of the wreck of the RMS Titanic as it would look under the sea at a depth of 4,000 meters.
Stepping into darkened room with the huge colourful projections, I was overwhelmed by the size and scale of the image, alongside a moving cinematic soundtrack – it gave me goosebumps.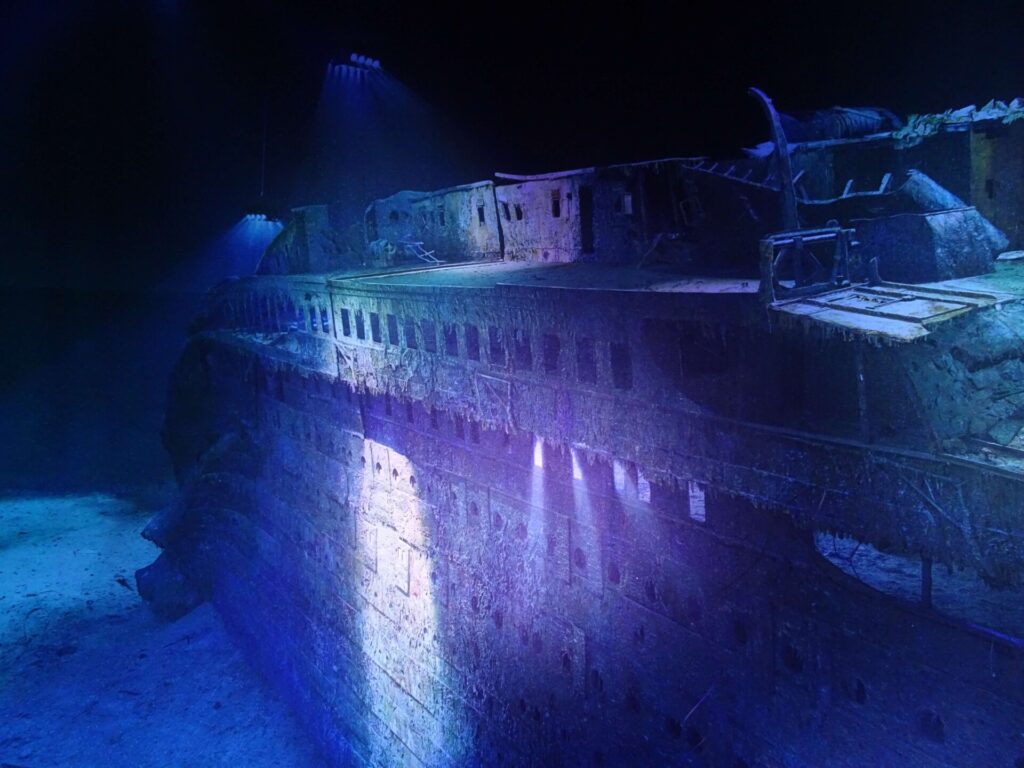 Although Asisi didn't get a chance to visit the wreckage himself (he was on the waiting list for 6 years before they cancelled trips altogether) he has created a wonderful panoramic experience from whatever images he could find.
Unfortunately the exhibit or 10 minute film at the end doesn't explain how the Titanic panorama was made, but how his other panoramas are made in general.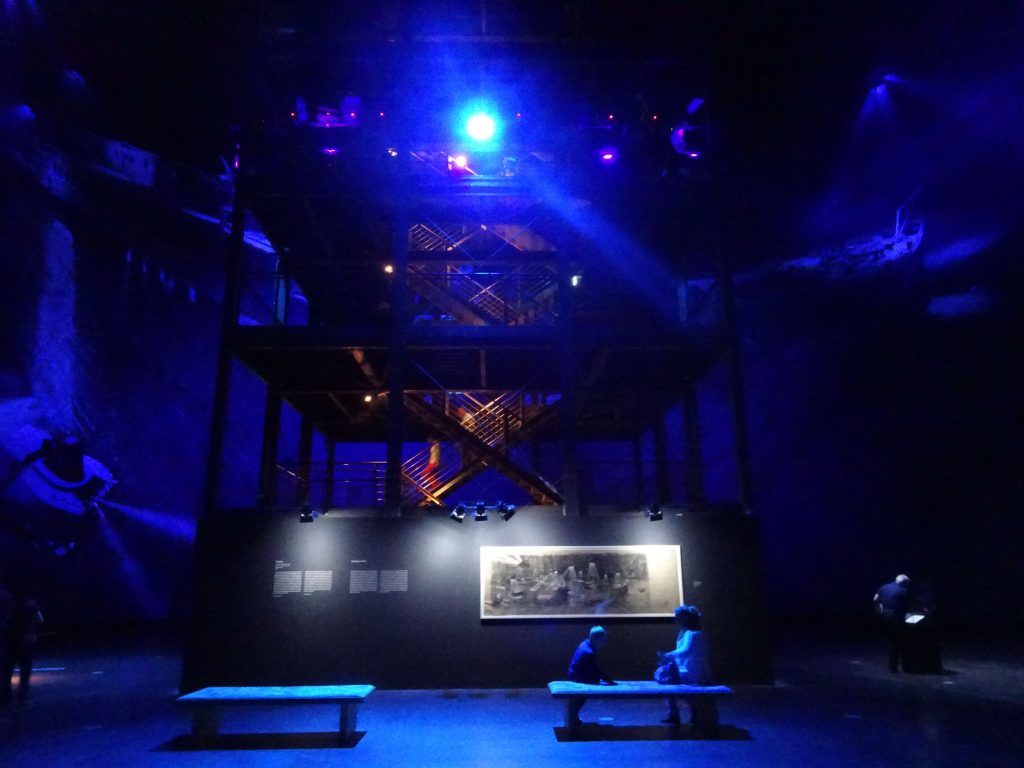 Along with the wreckage are stories behind interesting pieces of debris sprawled across the ocean floor. With the ticket also comes a small information leaflet about some of the items shown in the image and the significance behind them.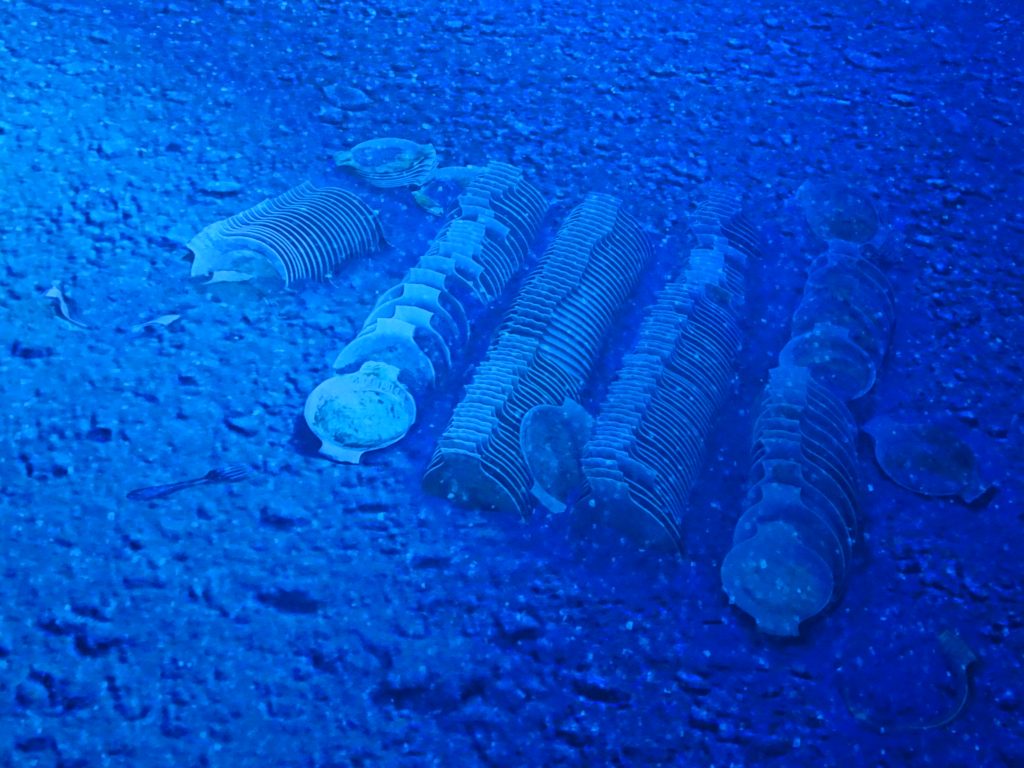 It's possible to take photos inside but there are signs saying you can't take panoramas (although nobody was there to stop anyone!).
You can walk around from ground level or climb a 15m high platform in the centre to view it from a height.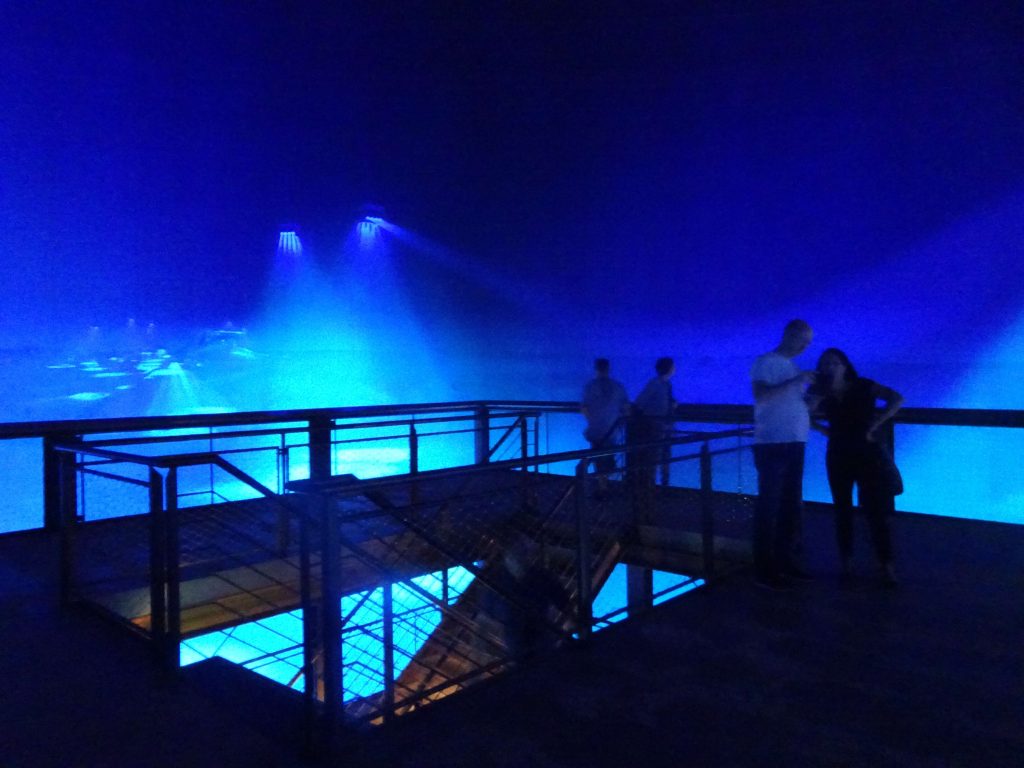 The lighting and sounds in the exhibit change on a loop, from reds to blues and atmospheric instrumentals to the sounds which would have been heard on the ship such as voices in a dinner scene.
It was pretty cool to see something that most people will never be able to see, even if it was computer generated, I felt very moved by the experience.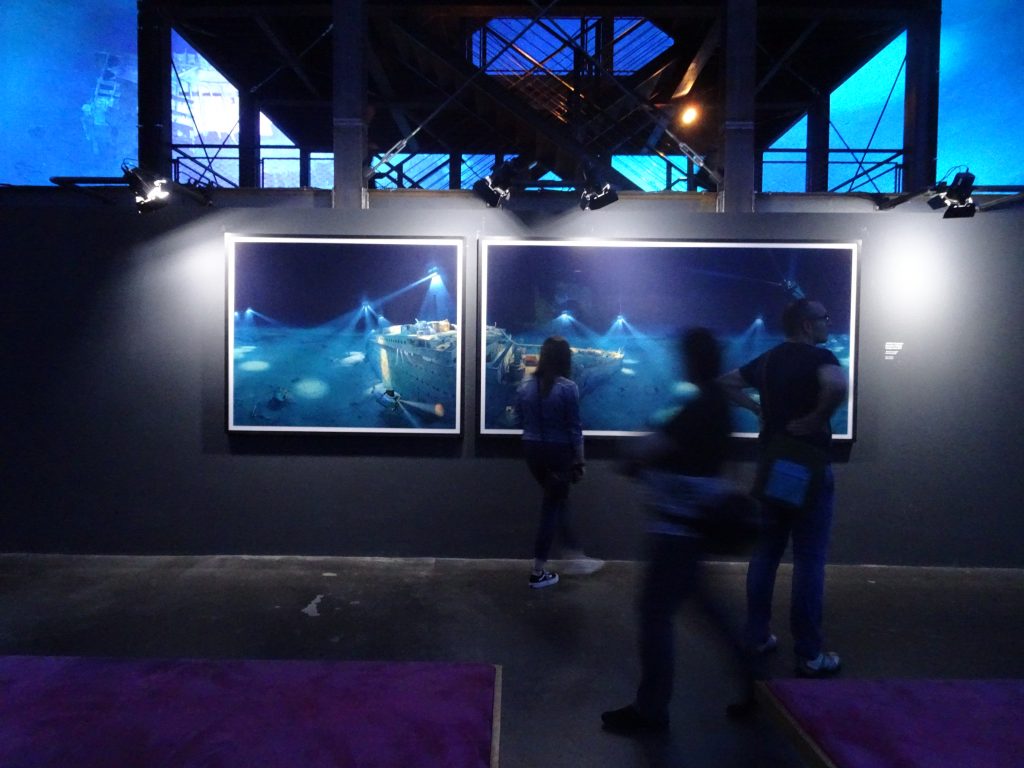 How long does it take to see the exhibit?
I spent about 1.5 hours there and I really enjoyed my visit – definitely worth a look if you have the time to spare.
When's it open?
Open Monday-Friday 10am-5pm, and until 6pm on the weekend and public holidays. Last admittance 1 hour before close.
How much is it?
An adult ticket costs €11.50, which I purchased when I arrived, however students and seniors get a small €1.50 discount (and on Tuesdays students can enter for €5.00).
There is an option to rent binoculars but I don't think this is necessary.
How to get there?
To get there I took the train from the city centre (S1-6 all go this direction) to Leipzig MDR stop and walked 15 minutes from there to the Panometer.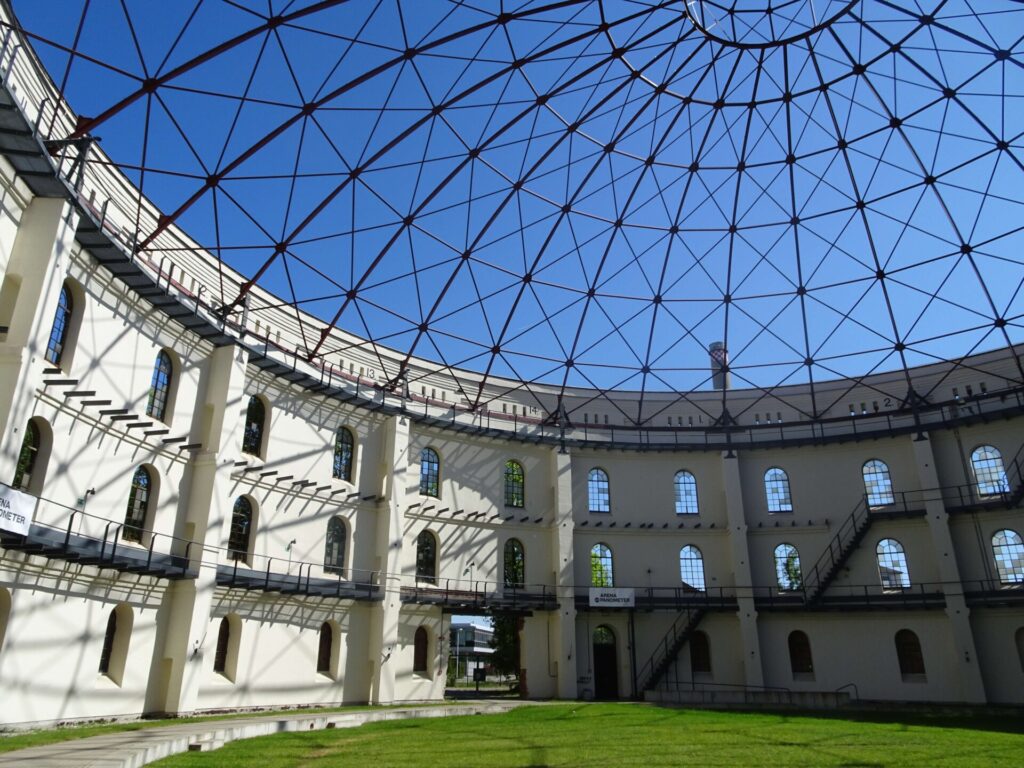 Enjoyed this? Close by to the Panometer is some cool old German Urbex – check it out!
Disclosure: Please note that some of the links on this page may be affiliate links. If you decide to make a purchase through one of these links, I may earn a commission at no additional cost to you. I use all of the companies I recommend and I use them because they are awesome and help make my travels better. If you are ready to book and would like to support Wild Lovely World, using these links is one way to do that. Thank you for your support! If you have any questions, please contact me or read my full disclaimer here.